GBA Briefs
Share - WeChat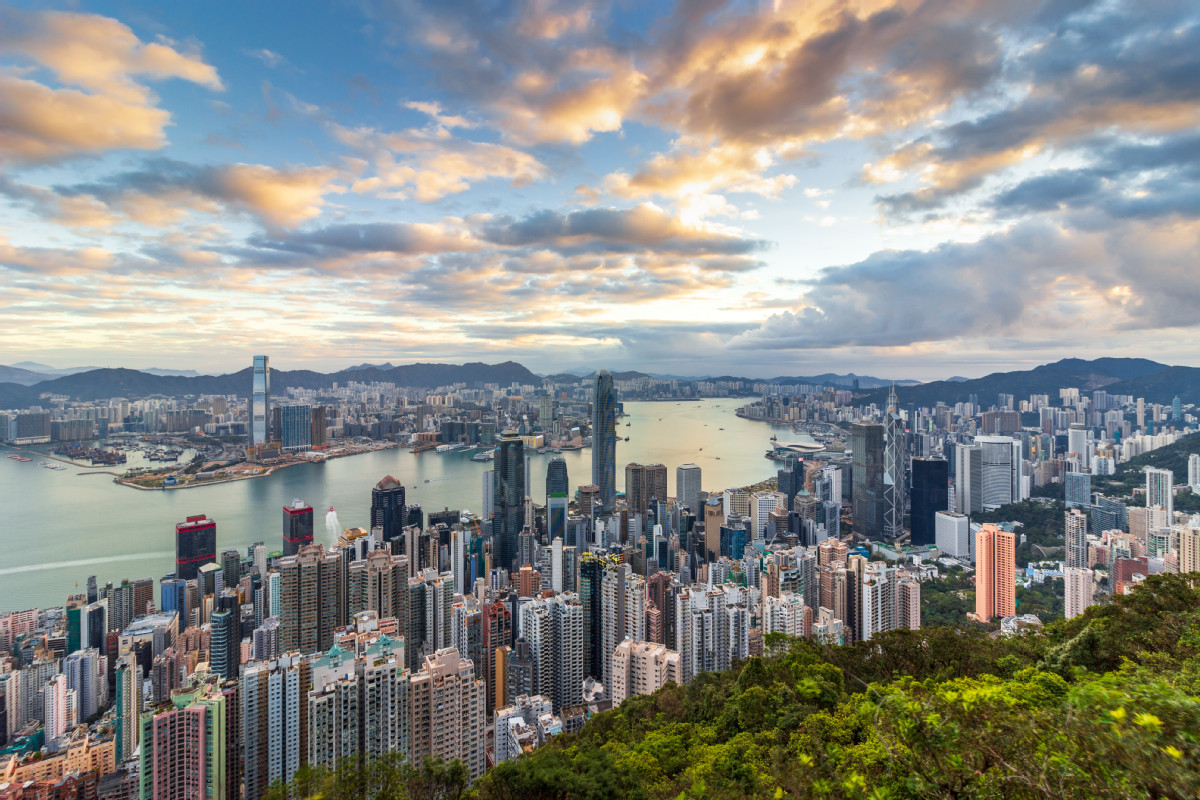 Macao: Forum highlights circuits, autonomous driving
New strategies aimed at fostering the development of integrated- circuit and autonomous-driving technology in the Guangdong-Hong Kong-Macao Greater Bay Area took center stage at a forum organized by the University of Macau on Dec 2.
Representatives of academic and research organizations, enterprises and investment institutions in Shenzhen, Hong Kong and Macao exchanged ideas of collaborating in developing the integrated-circuit and autonomous-driving technology industries.
Keynote speakers talked about technological development, attracting professionals, future opportunities, and challenges in the two sectors.
The hybrid event was held as part of the "Science and Innovation China" Greater Bay Area Innovation Forum.
Guangzhou: Energy service stations to promote green cities
An energy service station promoting clean energy and low-carbon operations began functioning in Guangzhou's Huangpu district on Nov 30.
Besides gasoline, the station provides hydrogen refueling services. Its hydrogenations can meet the needs of 60 hydrogen-powered cars a day, helping to reduce carbon emissions by 2,500 metric tons annually.
Built by mainland energy giant Sinopec, the station uses photovoltaic power generation that can meet its daily energy consumption needs. The initiative is expected to save 11,000 kilowatt-hours a year.
Sinopec plans to provide more similar stations in the Greater Bay Area to promote clean energy and help the nation achieve its carbon-emissions peak and carbon-neutrality goals.
Shenzhen: First freight train starts journey to Laotian capital
A freight train carrying 35 containers left Shenzhen for Vientiane, the capital city of Laos, on Dec 3.
The train will start its journey along the newly-opened China-Laos Railway after arriving in Kunming, the capital of Yunnan province. It is the first cargo train to operate between Shenzhen and Vientiane. Its launch marks a milestone in railway transportation between the Guangdong-Hong Kong-Macao Greater Bay Area and the 10 member states of the Association of Southeast Asian Nations and in promoting trade ties.
Zhuhai: 12 new projects signed in Hengqin cooperation zone
Twelve new major projects have been signed in the Guangdong-Macao In-depth Cooperation Zone on Zhuhai's Hengqin island, with four to be funded by the Macao Special Administrative Region.
Three of the Macao-funded projects are engaged in the production of integrated circuits, biomedicine and traditional Chinese medicine. The other is the Guangdong-Macao semiconductor fund project. The remaining eight projects cover scientific research and high-end manufacturing.
The joint projects show that Hengqin has come a long way in attracting investments, said an official of the cooperation zone's economic development bureau. It also showcases Macao's accomplishments in reshaping its diverse economy.
Four other projects, covering education, healthcare, parent-child services and housekeeping, have also been unveiled at the zone.
Foshan: Xiaomi laboratory a boost for manufacturing sector
Mainland consumer-electronics giant Xiaomi Inc has signed a cooperation agreement with the Foshan government on Dec 4 to build a research laboratory in the city's Chancheng district, focusing on artificial intelligence of things.
The 10,000-square-meter facility will apply AIoT (a combination of artificial intelligence technologies with the internet of things) in different areas.
The project aims to upgrade Fo-
shan's traditional manufacturing sector by relying on AIoT tools and attracting digital technology talents and entrepreneurs to the city.
Huizhou: National-level workstation to lift foreign trade services
A national-level foreign trade transformation and upgrading workstation has been launched in Huizhou's Zhongkai High-Tech Industrial Development Zone.
The project has so far attracted 20 enterprises, including consumer electronics manufacturer TCL King Electrical Appliances Co; storage battery maker Eve Energy Co; and Desay SV, a mobility technology firm.
Initiated by the bureau of commerce of Huizhou, the facility will help accelerate the transformation of foreign trade development and improve the quality of foreign trade services.
Dongguan: Alliance set to upgrade e-commerce nationwide
Thirteen national e-commerce demonstration bases across the Chinese mainland have jointly established an alliance in Dongguan on Dec 3 to take the lead in promoting the industry's high-quality development.
The alliance, which includes e-commerce demonstration bases in Dongguan and other six mainland cities, have identified objectives in 10 areas to strengthen innovation capabilities, boost the development of e-commerce nationwide, and encourage the introduction of standards and regulations in the sector.
Zhongshan: GoGBA business support center inaugurated
A GoGBA business support center has been inaugurated in Zhongshan on Dec 3 as part of the GoGBA one-stop platform program launched by the Hong Kong Trade Development Council to help companies access the Guangdong-Hong Kong-Macao Greater Bay Area.
The center will provide various services and activities, including consultation and training sessions, as well as information updating, to help small and medium-sized enterprises develop within the Greater Bay Area.
In March, the Zhongshan authorities signed a memorandum of understanding with the HKTDC on economic and trade cooperation. The new support center marks another stride in deeper business collaboration between Zhongshan and Hong Kong.
Jiangmen: Shenzhen businesses show interest in city
The Jiangmen High-Tech Industrial Development Zone held an industry cooperation conference in Shenzhen recently, attracting enterprises, listed companies and financial institutions.
Ten industrial projects were signed at the event, with total investments of 18.6 billion yuan ($2.9 billion). The projects covered the healthcare, social-governance, and emergency services sectors.
Zhaoqing: Pact to team up academia, govt in hi-tech industrial
Guilin University of Electronic Technology, the Zhaoqing branch of the Guangdong Laboratory for Lingnan Modern Agriculture and the Zhaoqing High Technology Industry Development Zone signed an accord on Dec 1 to strengthen cooperation among the government, academia and enterprises involved in artificial intelligence, and biochip and electronic information materials.
Under the agreement, the three sides will leverage their own advantages and collaborate in launching biochip-related research and development projects in Zhaoqing. The effort will help Zhaoqing lure more professionals and upgrade its chip-making industry.