Thread of creativity
Share - WeChat A Shanghai clothing brand is taking inspiration from traditional culture to cater to its clients, He Qi reports.
Tangxindan defines itself as "a Chinese art luxury brand in the new era". The clothing brand was established in 2018 and makes products with cultural elements while using traditional handicrafts such as embroidery.
Xie Yige, the co-founder of Tangxindan, grew up in a family that is devoted to it. Her mother runs a museum of gold-and-silver color embroidery in Ningbo, Zhejiang province.
"If handicrafts stay in museums, they will not become cultural products nor be accepted by young people," says Xie, who is also the deputy curator of the museum.
"Meanwhile, the craftswomen who work at the museum are aging, and there are few from the younger generations who want to inherit the craft," Xie adds.
While being troubled by such issues, she found a way out during her study in the United Kingdom.
She met Wu Jiayin and Jin Junhong, who also studied there and were interested in innovating traditional handicrafts. And together they launched the brand.
Xie says the name of the brand has a similar pronunciation as "soft-boiled egg" in Chinese. There is a traditional custom in some parts of China where couples are supposed to have a soft-boiled egg before they get married in order to gain happiness.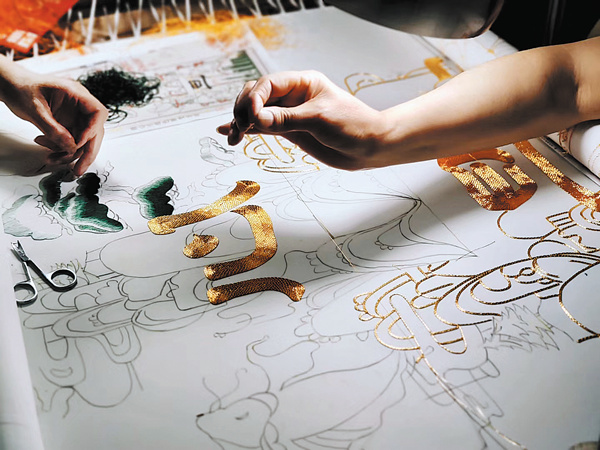 Most Popular