Over 100,000-year-old giant panda fossil found in China
Share - WeChat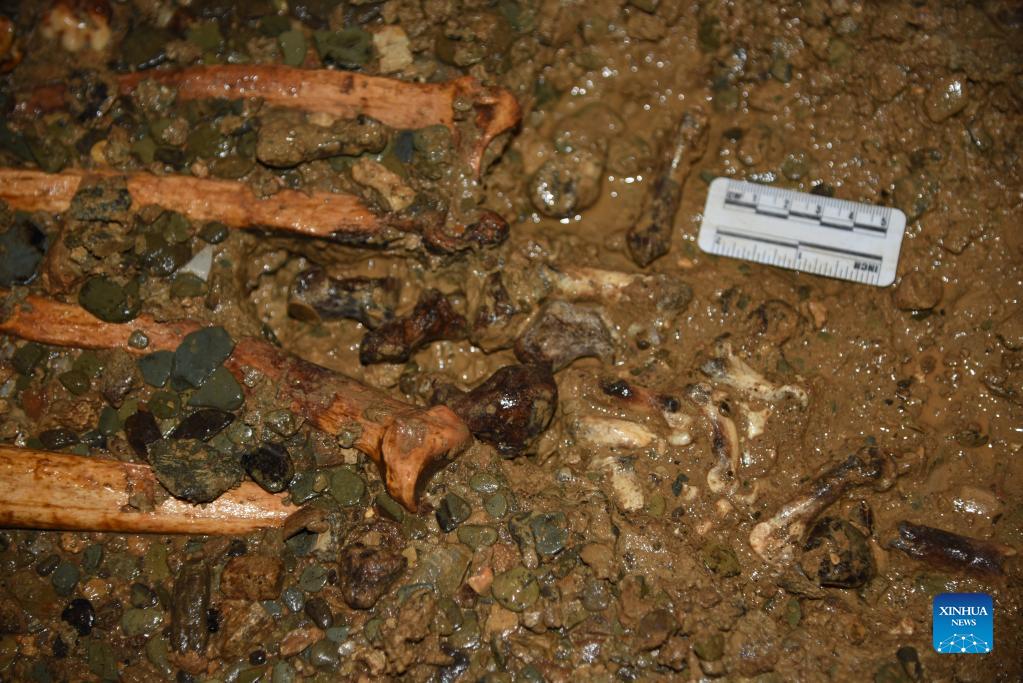 GUIYANG -- A giant panda fossil, dating back over 100,000 years, has been uncovered in Asia's longest cave in Southwest China's Guizhou province, researchers said Wednesday.
Researchers from the Institute of Mountain Resources under Guizhou Academy of Sciences found two fossils of the species in Shuanghe Cave, Zunyi city. With the help of tooth-enamel dating technologies, one of the fossils indicates a wild giant panda living about 102,000 years ago, and the other is likely to have existed on the planet around 49,000 years ago.
It is rare to discover such well-preserved giant panda fossils anywhere, said Wang Deyuan, research assistant of the institute.
In the latest joint scientific research with foreign experts, evidence of radial sesamoid bones was discovered in the fossils.