China sticks to strict anti-virus policy as Omicron rages on across world
Share - WeChat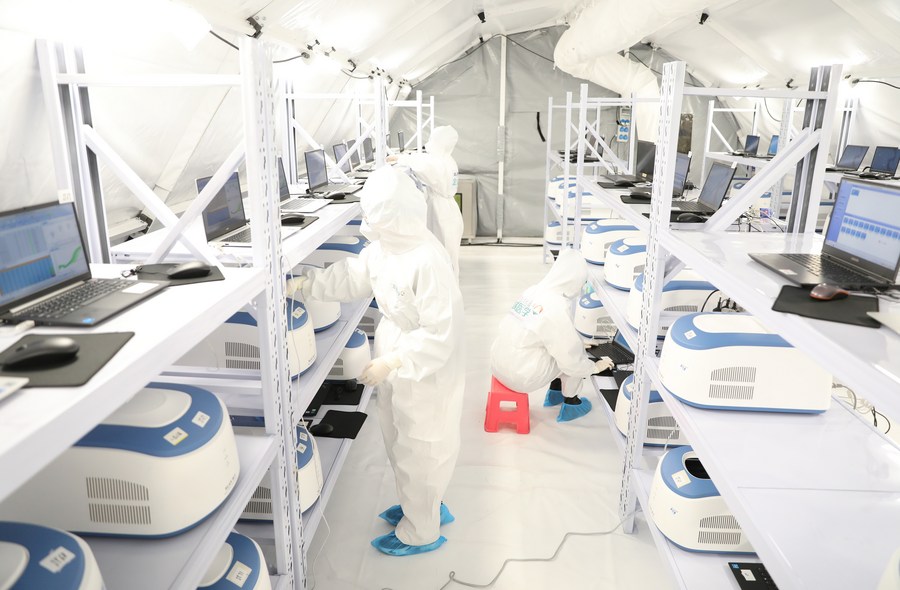 BEIJING - As the heavily mutated COVID-19 Omicron variant sounds a global alarm, China said it will stick to its strict anti-virus policy, taking all necessary measures to eliminate infections before the new virus variant could wreak havoc.
Cases of Omicron, a "variant of concern" according to the World Health Organization (WHO), have been reported in South Africa, Israel, Italy, Australia, and the United States, with multiple countries beginning to reinstate border restriction and travel bans.
China has not detected such cases so far except in Hong Kong. Its health authority said the country will stick to its current anti-COVID strategy of preventing imported cases and a domestic resurgence, noting that such an approach is also effective against Omicron.
"No matter how the virus mutates, it is still the novel coronavirus," said Zhang Wenhong, head of the Center for Infectious Diseases at the Shanghai-based Huashan Hospital of Fudan University.
"China's current quick response and strict anti-virus strategy can cope with various types of COVID-19 variants," he added.
Chinese experts, however, did not relax their vigilance. They are closely tracking and assessing Omicron's transmission risks and its impact on existing vaccines and drugs.