Two freight trains depart from Chengdu, Chongqing, for Lao capital
Share - WeChat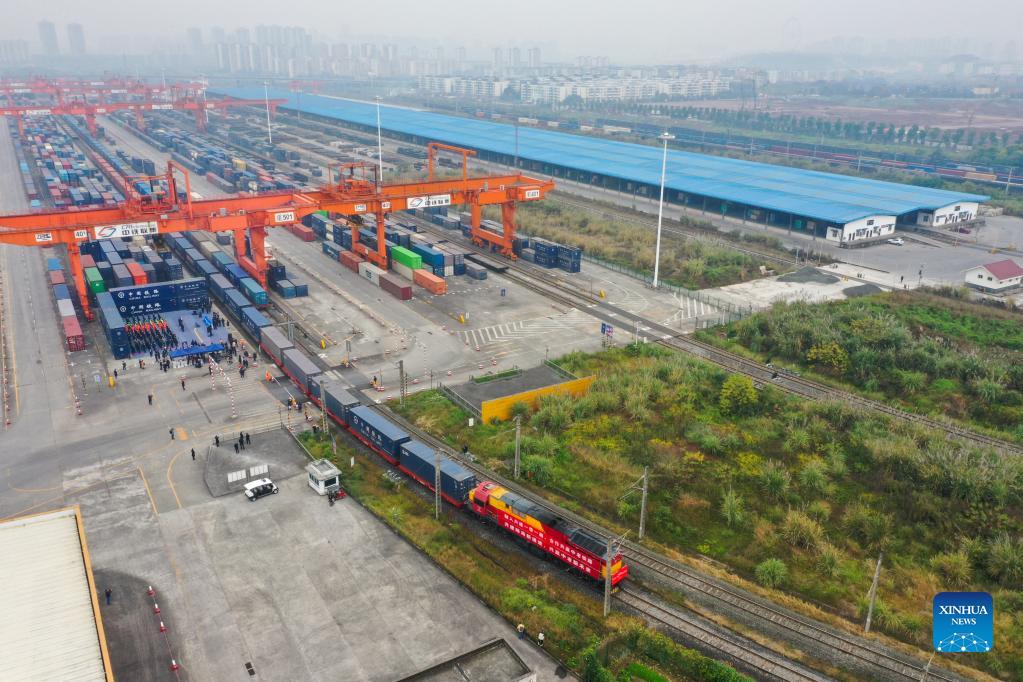 Two freight trains, carrying light commercial trucks, nuts, motorcycle parts, chemicals and other products, departed from Chengdu and Chongqing respectively on Saturday.

The trains will arrive in Vientiane, the capital of Laos, via Southwest China's Yunnan province in three days.

Before the opening of the China-Laos Railway, it took seven to eight days for goods from Chengdu and Chongqing to Laos transported by land, and about 30 days transported both by land and by sea.