Photographers record rare cranes in Qingdao
Share - WeChat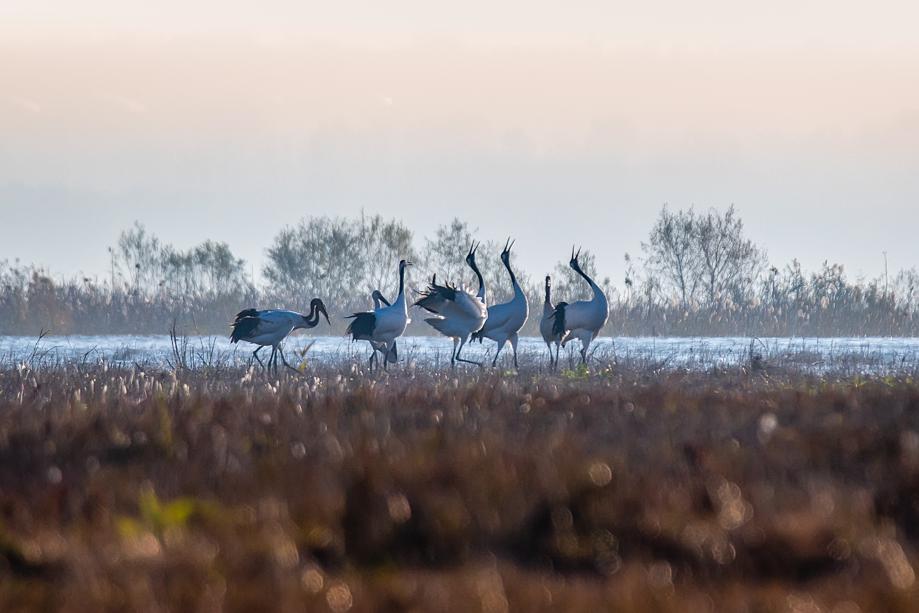 A rare scene of seven red-crowned cranes at lakeside was observed recently in Laixi, a county-level city in Qingdao, Shandong province.
Photographers captured pictures of the cranes foraging and resting leisurely in late November around Laixi Lake, one of migratory destinations for wild birds in China.
Red-crowned cranes are under first-class State protection. Their appearance at the lake is believed to be a result of improved environmental conditions.
Yun Lin, a photographer and bird lover, said the cranes stayed for at least five days. There seemed to be two families, one with four members and one with three.
The city of Laixi has made great efforts to improve the local environment in recent years. Measures include water damage restoration, storage of clean water, closed-loop management of wetlands and bird monitoring and treatment.
The number of migratory birds observed in Laixi, including several endangered species, has been on the rise, according to local authorities.