Winter in Jilin brings a range of frozen food
Share - WeChat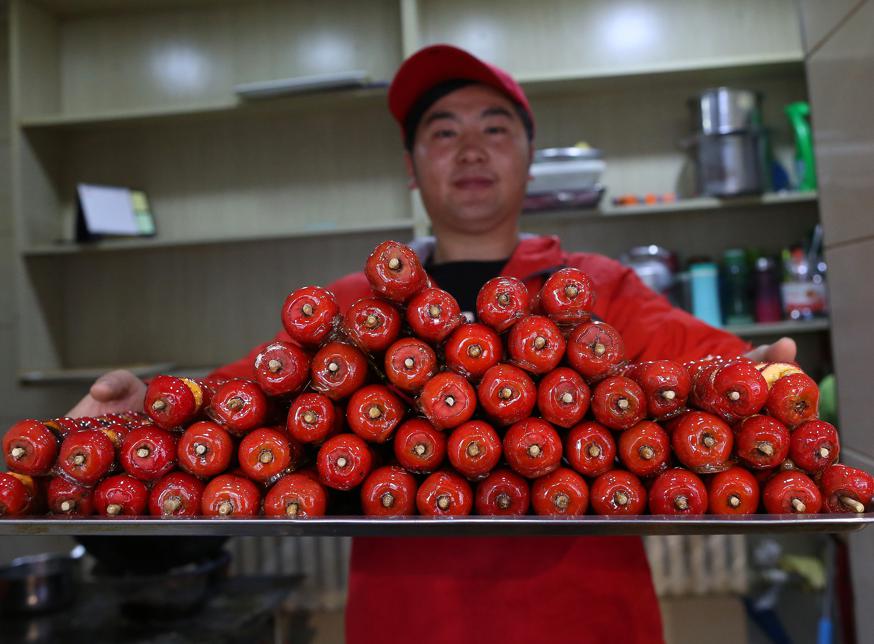 With winter cold descending on Northeast China, people in Jilin province are finding that many foods can be frozen, including local snacks such as bingtanghulu — sugar-coated hawthorns— bean curd and various kinds of fruit, such as strawberries, grapes and kiwi.
Some hot foods, such as doubao — a sticky steamed bun stuffed with sweetened bean paste — and dumplings can also be frozen to be cooked later.
With so many kinds of delicious snacks, which do you prefer?