German prices rise at fastest rate in decades
Share - WeChat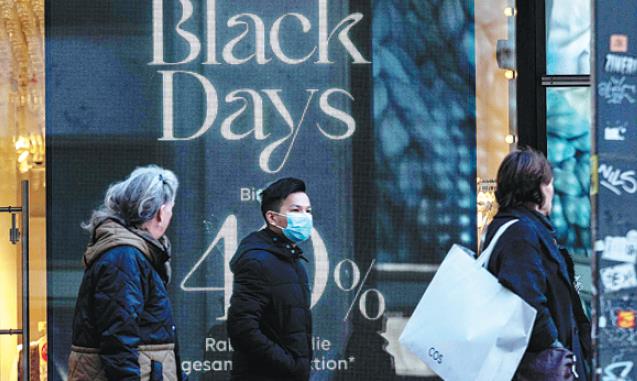 New figures released by the German government's federal statistics agency have revealed that in November, inflation grew for the fifth month in a row, to 5.2 percent, pushing consumer prices to their highest level in 29 years, since shortly after the country's reunification.
Energy prices, which are 22 percent higher than they were 12 months ago, are one of the most significant contributory factors, but there are also other elements. These include a new carbon tax at the start of 2021, supply chain problems, and the reintroduction of a sales tax dropped in 2020 to help Germany's economy deal with the early stages of the pandemic, which has caused an artificial spike in prices.
"We assume that inflation will have peaked in November, and it will gradually decline again in the coming year in the direction of our inflation target of 2 percent," Isabel Schnabel, a member of the executive board of the European Central Bank, told German broadcaster ZDF.
The impact of the sales tax reintroduction will wear off in the new year, and should contribute towards a reduction in inflation, with the German Council of Economic Experts having recently said it expects the rate to fall back to 2.6 percent next year.
Joerg Kraemer, an economist from Commerzbank, told the Reuters agency he was concerned by the unusually high rise in prices, even after seasonal adjustment was factored in, and how widespread the price increases were, across the consumer market.
"In addition, prices are now increasing on a broader front, it is no longer just about energy and some goods particularly affected by the coronavirus pandemic," he said.
This latest economic news comes as Germany, which was already facing up to another wave of novel coronavirus infection before the latest Omicron variant was identified, waits for its new coalition government to be formalized.
Olaf Scholz, the man expected to be appointed Chancellor in succession to the outgoing Angela Merkel, served as finance minister in Merkel's cabinet since 2018.
Christian Lindner, leader of the neoliberal Free Democrats, who is widely touted to have this position in the new government, has already said that the overall national strategy for handling the next wave of the pandemic will be overseen by Major General Carsten Breuer, who has experience in crisis management, although critics have said announcing him before appointing a health minister is just for public relations reasons.