China-Laos railway to boost economic development in Laos: official
Share - WeChat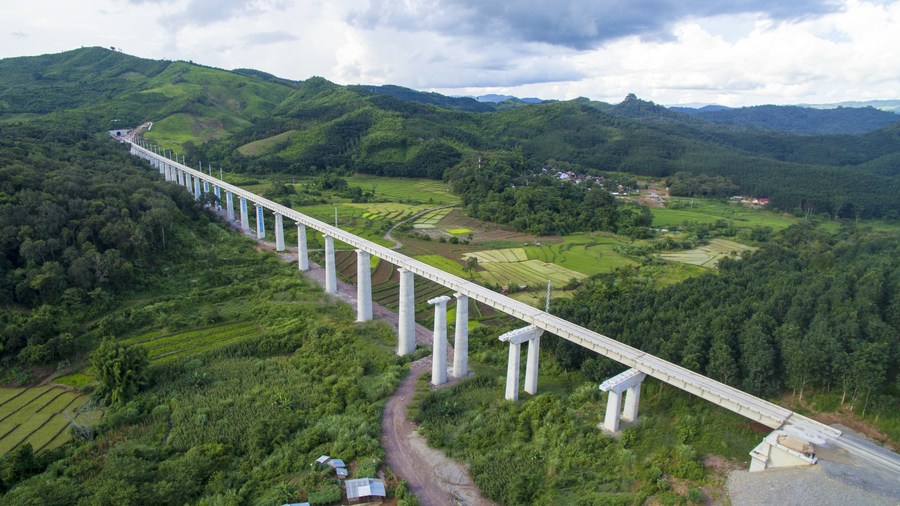 VIENTIANE - China-Laos railway will bring new opportunities and provide huge momentum in strengthening Laos' economy, Valy Vetsaphong, vice president of the Lao National Chamber of Commerce and Industry and advisor to the Lao prime minister, has said.
The streamlined bullet train, or electric multiple unit (EMU) train for the China-Laos railway, arrived at the newly-built Vientiane station on Oct 16. Valy took a trial run of the EMU on the railway on Nov 18.
"It will be a historic moment for the opening of the railway in Laos," said Valy after the tour. "The outlook, especially the roof, is Lao style, and the decoration embodies Lao and Chinese cultures, conforms to the characteristics of the Laos-China railway. The stations are nicely built."
The railway "will convert Laos from being geographically disadvantaged, by taking advantage of its location, to a regional land-linked hub," said Valy.
The railway will be an important piece of infrastructure that increases the nation's transportation connectivity with other parts of the region, Valy told Xinhua in a recent interview, adding that many business operators will switch to exporting products by using the railway, which is expected to cut the cost of transport through Laos by 30 to 40 percent compared to traveling by road.