Countries scramble to take actions over Omicron variant's chilling effect
Share - WeChat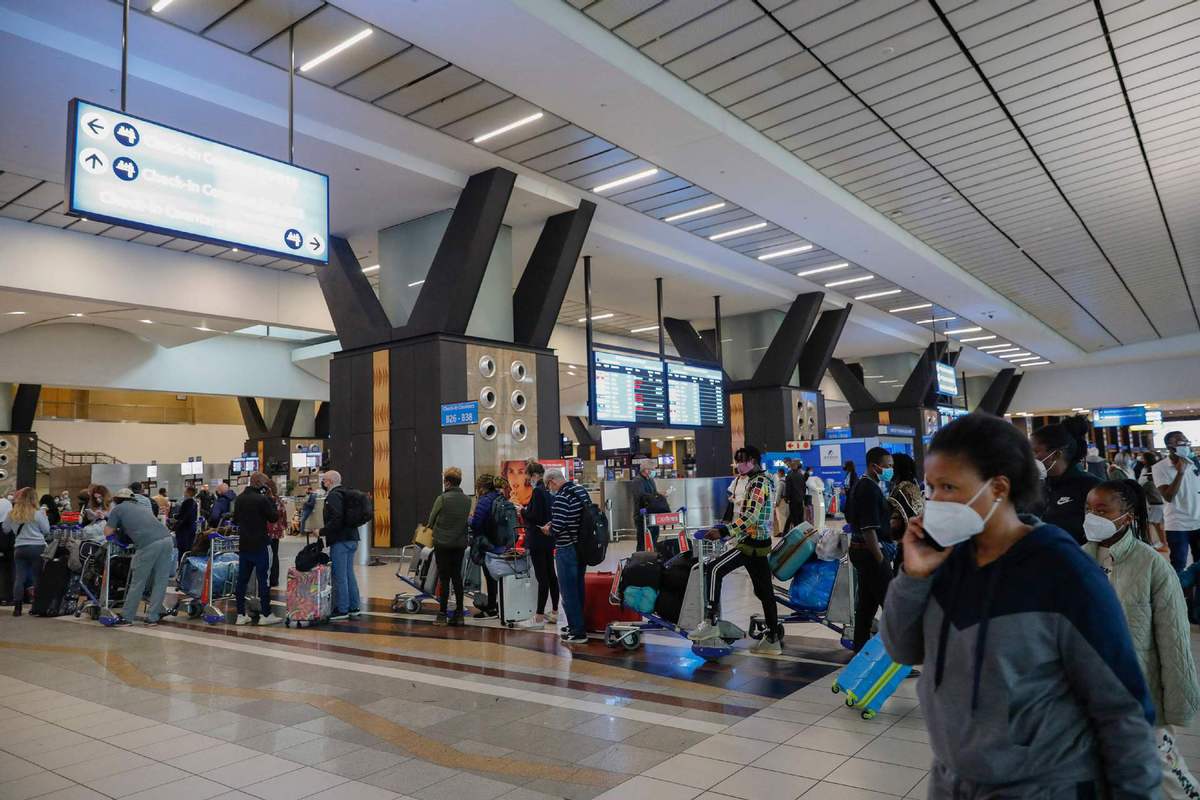 What you may need know about Omicron
--WHO classified the latest variant B.1.1.529 of SARS-CoV-2, now named Omicron, as a "Variant of Concern".
--South Africa saw infections increasing steeply in recent weeks, which has coincided with the detection of B.1.1.529 variant.
The newly-discovered Omicron variant of COVID-19 in South Africa has raised fears about the global trajectory of the pandemic, while some countries have raced to impose travel restrictions on southern African countries.
On Saturday, countries including Tunisia, Israel, and Kuwait announced new measures for arrivals from abroad to prevent the spread of the new variant of COVID-19 Omicron.
Israel issued a ban on its citizens traveling to 50 African countries.

Kuwait will suspend direct commercial flights with South Africa, Namibia, Botswana, Zimbabwe, Mozambique, Lesotho, Eswatini, Zambia, and Malawi, except for cargo planes.
All arrivals must present a certificate of completion of the vaccination or a vaccination pass. This decision involves all non-resident passengers over the age of 18, said a statement issued by the Tunisian Ministry of Health.

Earlier on Friday, US President Joe Biden announced that his country will impose travel restrictions on eight African countries including South Africa, Botswana, Zimbabwe, Namibia, Lesotho, Eswatini, Mozambique and Malawi as the new coronavirus variant was detected on the continent.
Except for this "precautionary" measure, Biden again urged Americans and people around the world to get vaccinated against the virus.
Australia and Japan are also among the latest nations on Saturday to either halt flights to the region or announce mandatory quarantines and screenings.
The World Health Organization (WHO) said there was preliminary evidence that the variant, which it named Omicron after the Greek letter, was more transmissible than the Delta variant that is currently dominant world-wide, and other virus strains. Meanwhile, Belgium, Israel and Botswana also detected first cases of the new variant.
"Although scientists were still figuring out the exact effects of the variant's many mutations, its discovery highlights the continued threat posed by an evolving virus to the world's emergence from the pandemic," reported The Wall Street Journal on Friday.
US officials have spoken with scientists and leaders in South Africa to learn more about Omicron. The Centers for Disease Control and Prevention (CDC) said on Friday that Omicron hadn't been identified in the United States, while US stock markets sold off, with the Dow Jones Industrial Average suffering its worst day in a year.