US shouldn't expect compromise on Taiwan question
Share - WeChat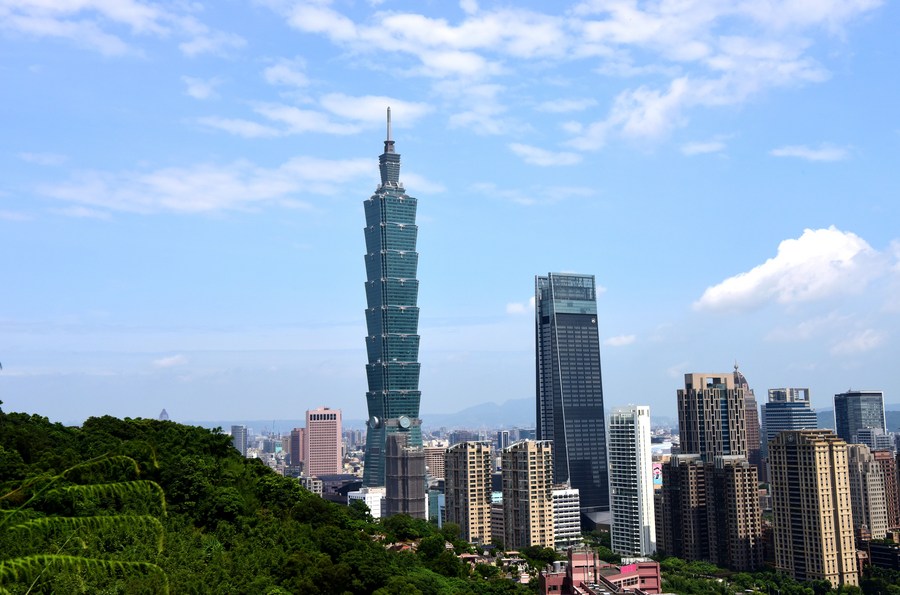 The United States should not expect the Chinese military to compromise on the Taiwan question, a spokesman said on Thursday.
"We have repeatedly stressed that China has a principle in dealing with relations with the US military. The principle is that our national sovereignty, dignity and core interests can't be jeopardized, which is especially applicable when it comes to the Taiwan question-there is no room for compromise in our position and the US shall not have any illusion about that," Ministry of National Defense spokesman Senior Colonel Wu Qian said at a news conference in Beijing.
He made the remarks when responding to a question on the Chinese military's expectations on bilateral military ties after the Nov 16 virtual meeting between President Xi Jinping and US President Joe Biden.
Wu said that one of the meeting's achievements was that it had pointed out the development direction for military-to-military relations and injected new momentum into such ties.
"The military ties are important parts of the overall bilateral relations," he said. "Maintaining good, stable military-to-military relations is in the interest of both nations and is the shared hope of the international community.
"President Xi has emphasized that China and the US must find the right way of dealing with each other and this is the most important matter in the global system for the coming 50 years.
"The Chinese military is willing to work with the US to take practical steps to honor the presidents' meeting; uphold the principles of mutual respect, peaceful coexistence and win-win cooperation; adopt farsighted and practical perspectives; strengthen communication, exchange and cooperation; and appropriately handle our divergences so that we can improve the bilateral military relations to benefit the peoples of both countries and the rest of the world."
However, the US side has made a lot of irresponsible statements and provocative acts in terms of the Taiwan question, the South China Sea and its close reconnaissance by air and naval forces, prompting the Chinese military to respond through firm, targeted actions, Wu said.
In response to a request for comment on claims by some US officials and media reports saying China is a major threat to the US, Wu said those pursuing and being obsessed with hegemony always fear that others would replace them.
"For a long time, some people in the US have indulged themselves in the persecutory delusion, and have kept fabricating the so-called Chinese military threat. Such acts are merely intended to find excuses for their efforts to seek absolute military supremacy and global hegemony," Wu said, adding that those people are affected by their wrong perceptions about China.