Works by late Jewish photog donated to museum
Share - WeChat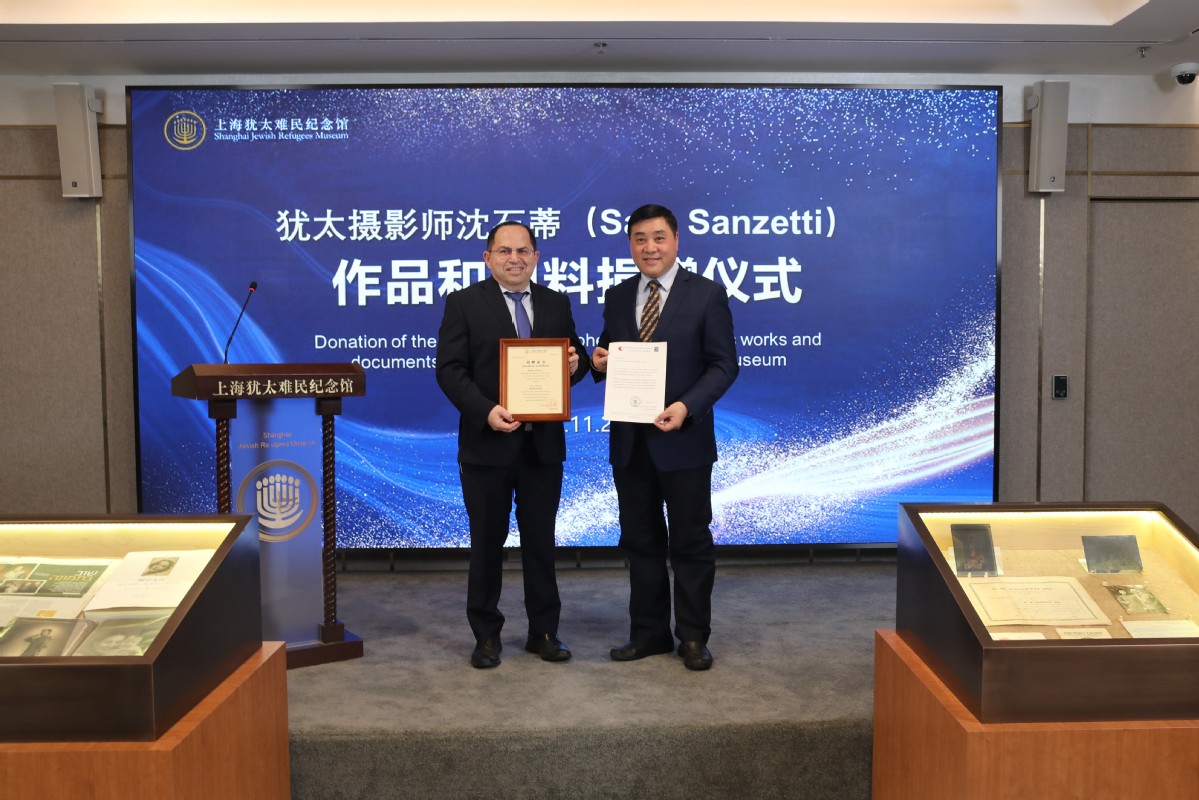 Photographs by the late Jewish photographer Sam Sanzetti and related historical materials were recently added to the collection of the Shanghai Jewish Refugees Museum.
Donated by the Consulate General of Israel in Shanghai, this latest addition of artifacts includes 597 original photos, around 430 negatives, documents, newspapers and periodicals.
Sanzetti arrived in Shanghai with his family in the 1920s and started a career as a photographer. The city's Hongkou district was where an estimated 20,000 Jewish refugees sought sanctuary during World War II.
Sanzetti, who lived in Shanghai for more than 30 years, managed four photography studios and received recognition from residents, celebrities and governmental officials.
"He was famous during the time because of his ability to capture natural expressions and his superb lighting techniques which helped reflect the love and friendship among people," said Chen Jian, curator of the museum, at the donation ceremony held on Wednesday.
Chen added that Sanzetti had even colored some 20,000 black and white photos by hand to bring them with life.
Following his return to Israel in 1957, the photographer started missing the Chinese city and once told a local newspaper that he spent the best time of his life in Shanghai, describing it as a special, vibrant place where he could experience wonderful colors and scents, according to the museum.
While Sanzetti died in his hometown in 1986, his legacy still lives on because of his stepson, who has preserved his works.