Government action plan promotes breastfeeding
Share - WeChat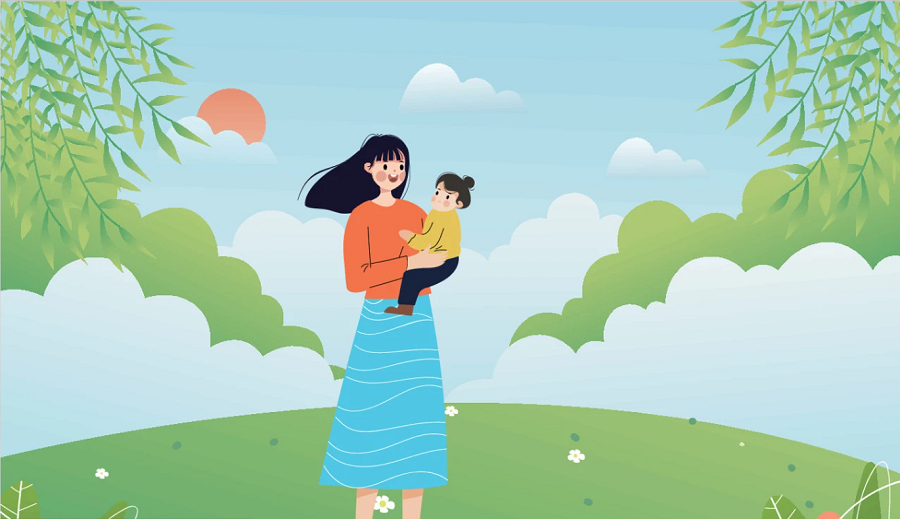 China will promote breastfeeding over the next five years by improving hospitals' consultancy services, public support facilities and protecting women's working rights during lactation.
A plan released by the National Health Commission on Wednesday said breastfeeding is of great importance to promote a new-born's growth, and can also reduce the morbidity risk to mother and baby.
It said that a comprehensive campaign will be launched through traditional and new media to teach more people about the importance of breastfeeding and improve their health knowledge.
The action plan said it's key that mothers are encouraged to purely breastfeed newborns in the first six months and continue to breastfeed their babies to 24 months after introducing other foods.
"Pure breastfeeding-usually lasting about six months-means no additional liquid or solid food will be given to the baby over the period as the nutrients and water contained in the breast milk can meet baby's physiological needs," said Xiao Mei, an obstetrician at the Maternity and Child Health Care Hospital in Hubei province. "Breastfeeding is quite important. It's a continuity of nutrients the baby has absorbed in the womb."
Duan Tao, a professor at Shanghai First Maternity and Infant Hospital, said that breastfeeding is the best gift a mother can give to her baby as it offers the nutrients and energy to support growth and also provides antibodies to protect the baby's health.
He said that mothers can have close interactions with the baby while breastfeeding, which is beneficial to the baby's growth. Breastfeeding is also good for mothers as at least 1 kilogram of fat will flow out in the breast milk over the breastfeeding period.
In addition to popularizing professional breastfeeding knowledge, the government is also endeavoring to improve policy support and public facilities.
For example, companies and administrative units will be required to ensure their female workers have access to maternity leave, and make reasonable schedules for mothers who are breastfeeding.
The plan said mothers should have one hour for breastfeeding during work hours, which will be equivalent to an hour of work. Also, reducing salary or benefits, or laying off female workers due to breastfeeding is not allowed.
Public facilities will offer women a private and clean environment for breastfeeding, according to the action plan. It said that buildings over 10,000 square meters, traffic hubs, attractions and shopping malls with more than 10,000 daily visitors should be equipped with individual rooms for mothers.
Supervision of baby products and medical units will also be enhanced over the next five years. For example, any advertisement for baby dairy products, drinks or food claiming that it can replace breast milk is prohibited.