Schools adopt safety-first approach to beat COVID-19
Share - WeChat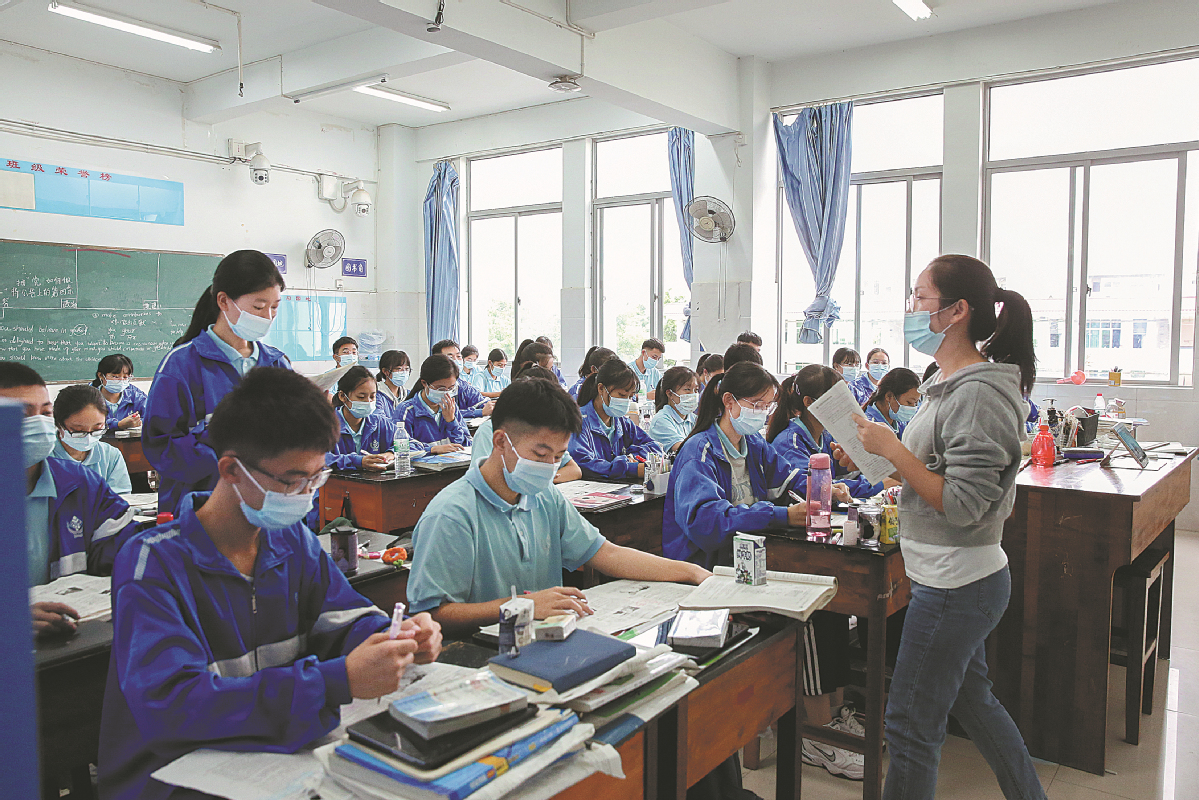 When Geng Limeng, a 17-year-old in Ruili, Yunnan province, heard from her teacher on a September morning that regular offline classes would soon resume, she said she wanted to "fly back to the classroom immediately".
In the past year, her on-campus life at Ruili First Minzu High School has been overshadowed and interrupted by many cases of COVID-19 as the border city deals with the rising risk of infections that have been identified as originating in neighboring Myanmar.
On Sept 15, Geng finally returned to school and was reunited with her classmates. "We were so excited that we just kept talking and chattering until 1 am the next day," she said, referring to the fact that the children are now boarding at the school.
According to the local government, 5,200 students at eight schools across Ruili had returned to campus as of Nov 12. The figure comprised 2,540 senior high school students and 2,660 junior high school students.
Ruili, bounded by Myanmar on three sides, is situated on a border that stretches almost 170 kilometers and has few natural barriers.
Amid the tough and protracted battle against the outbreak, Geng, like all the 1,100-plus high school seniors in Ruili, also faces the pressure of taking the gaokao, the all-important national college entrance exam, next summer.
The most recent cases in local communities were first detected on July 4. After that, all the schools in Ruili moved classes online until mid-September.
"I was not very self-disciplined while taking online classes at home and alone," Geng said. "Sometimes, I felt inadequate and very anxious."
A few years ago, she visited Shanghai and was instantly enamored with the city's vibrancy and metropolitan atmosphere. In response, she set herself the goal of enrolling for a law major at Shanghai University.
"I was worried that I might miss the opportunity to attend my dream college, and I feared that I would not meet my parents' expectations," she said.