Philippines yearns for tourism comeback
Share - WeChat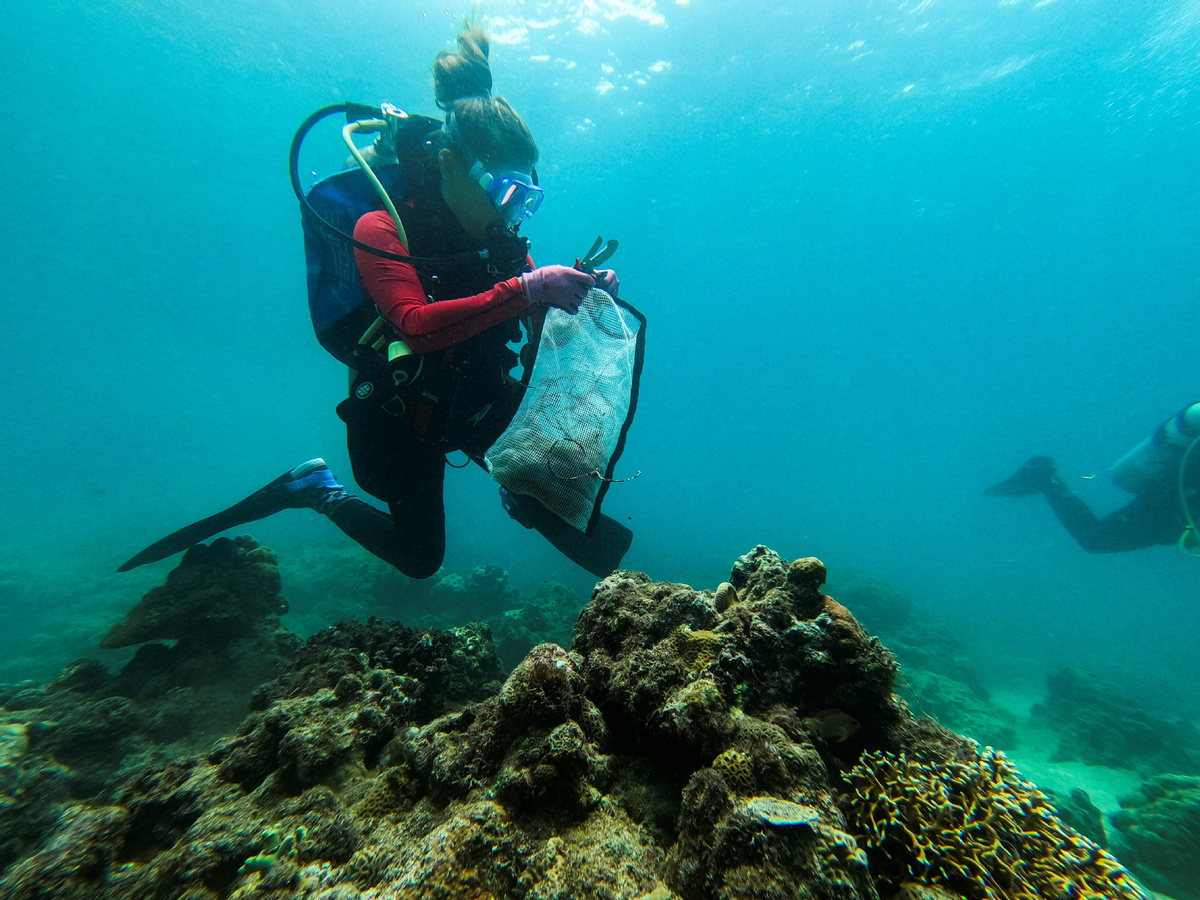 MANILA-After more than a year in the doldrums, tourism in the coastal Philippine town of Mabini is enjoying a rebound.
Known as the "birthplace" of scuba diving in the Philippines, tourists are returning to see the town's beautiful seaside scenery and explore the rich marine life underwater.
"Thankfully, the pandemic is being handled well, and the cases are in a downward trend. As you can see, tourists are pouring into Mabini nowadays," said Florian Bueno, Mabini's municipal tourism officer.
Famous for its crystal clear azure water, Mabini is a resort town of some 70,000 inhabitants located south of the capital Manila and it is a favorite weekend destination for foreign and domestic tourists.
Before the pandemic struck, Mabini had been attracting more than 500,000 tourists each year, of which about 30 percent are inbound tourists, mostly from Asia and Europe. The tourism sector also significantly contributes to Mabini's economy, helping to provide thousands of jobs for residents.
The COVID-19 pandemic dealt a severe blow to Mabini's tourism, slashing foreign visitor arrivals and displacing service workers.
With cases down and the vaccination rate up, more and more places in the Philippines have recently eased restrictions on public activities. Intercity travel for leisure and reopening of more than 100 resorts in the town have therefore become possible.
"We are now allowed to reopen with 50 percent capacity to people fully vaccinated. And still, we have to observe health safety guidelines strictly," said Ike Moreno, general manager of a resort in the town. "Tourists keep coming, and they must make an early reservation for diving and other recreational facilities."
Promotional efforts
Earlier this month, Bueno's municipal tourism office launched a long-awaited nationwide promotional campaign via traditional and social media, hoping to attract more domestic travelers to Mabini.
Bueno said more than 80 resorts are now operating, and a few dozens are ready to reopen. "Both the local and national governments are promoting programs to support the revitalization of the tourism industry. We will adopt all the health safety guidelines set by the government, while helping the city rebound from the pandemic," Bueno said.
With most of the tourism workers inoculated, the Philippines will soon allow the entry of fully vaccinated foreign tourists from China and 43 other "green" or low-risk COVID-19 countries and regions, vowing it is "more than ready to provide visitors with a safe and pleasant experience".
According to a plan by the Department of Tourism, fully vaccinated tourists will be welcomed and whisked straight to tourist destinations without the need for hotel quarantine.
Xinhua