Interview: Director Han Baoquan on dance drama 'Li Bai'
Share - WeChat Chinese dance drama Li Bai made its global debut on social media platforms abroad in March, generating a new wave of discussion on the beauty of Chinese culture among art lovers from around the world.
Li Bai, a classic production by the China National Opera and Dance Drama Theater, has struck a chord with global audiences through the telling of a lifelong journey of the literary giant Li Bai. With a contemporary perspective and a script where reality is intertwined with fiction, Li Bai unfolds around the literati's movement between the tangible and the intangible as he struggles between his search for the "Taoism way" and "political influence".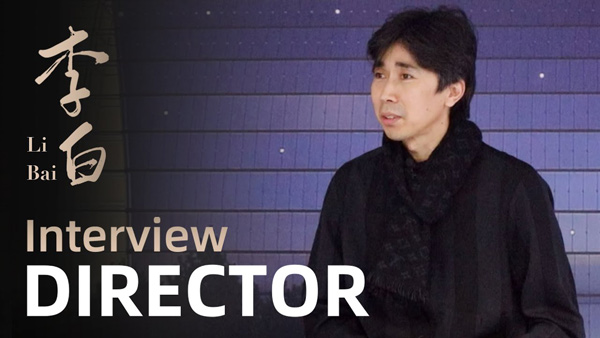 Today, we invite Han Baoquan, director of the dance drama Li Bai, to talk about how dancers connect the legendary poet's life with poetry, wine and sword, as well as their use of space and dimension to express Li Bai's inner world.
Related:
Watch the video series first on:
YouTube: http://www.youtube.com/cnoddt
Facebook: http://www.facebook.com/CNODDT