Long-time mailman does his duty for the people
Share - WeChat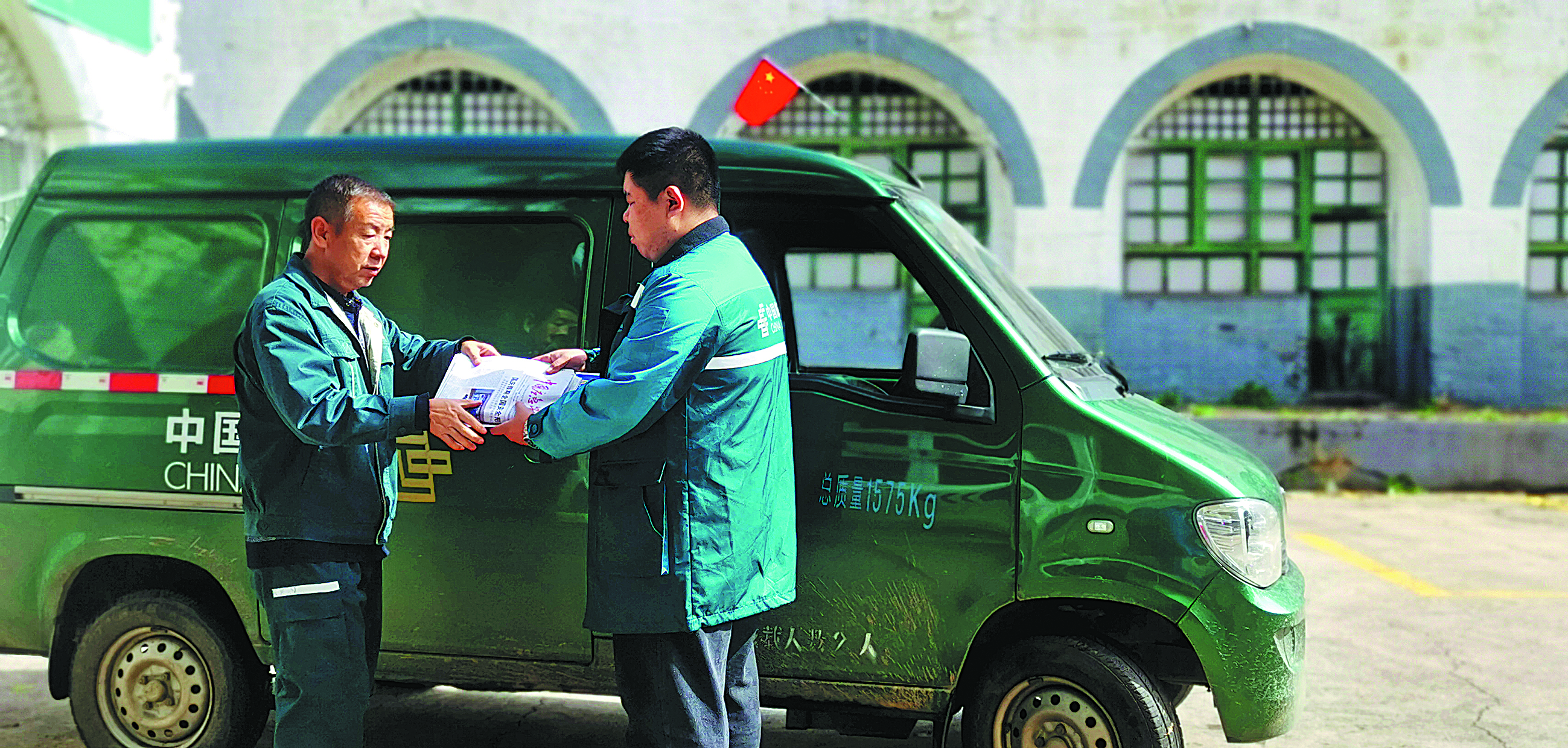 Wang Shouqiu, who was born in Wangfeng village in Taiyuan, Shanxi province, started working as a postman at the Dahugou post office back in 1985.
Given the rugged terrain, he delivered letters and parcels on foot until August 2017, when the post office gave him a car after the roads to the 25 hamlets and two coal mines he served in a mountainous area of 138 square kilometers were finally improved.
But people are still used to calling him the "walking messenger of the mountains".
These days, Wang speaks softly. A serious illness last year took a heavy toll on his health, and after falling ill, he was transferred to a position at the post office that is less physically demanding.
His 20-year-old son followed in his footsteps. The young man works at the same post office as his father and has been making deliveries to the villagers and miners since last year.
After years of trudging along mountain paths, walking about 40 km a day on average, Wang does not really like his new position, which he thinks of as "too idle". The day before he fell ill, he was still delivering 25 kilograms of newspapers, letters and parcels to the villages and mines.