Hotel launches winter menu to serve up tastes of the season
Share - WeChat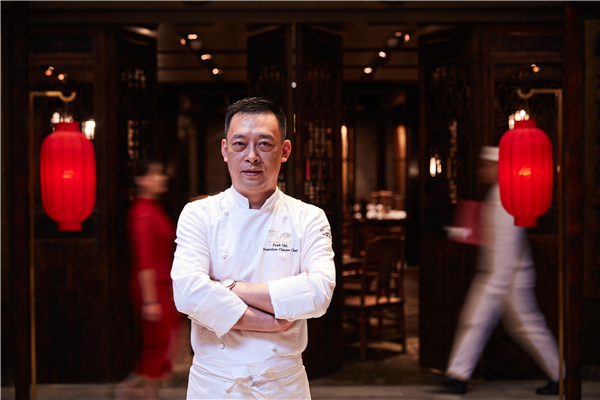 The Peninsula Beijing has launched a new winter menu, created by its equally new executive Chinese chef Shi Chenrong, at its Cantonese restaurant Huang Ting.
Located in Wangfujing in downtown Beijing, the restaurant is situated in a recreation of an ancient courtyard, allowing guests to admire traditional Chinese decor and exquisite handicrafts while they dine.
Appetizers on the menu include marinated chicken with onion oil and ginger, foie gras mousse with a raspberry jus and century egg with preserved ginger.
Chef Shi's culinary philosophy focuses on seasonality and the original flavor of each ingredient he uses.
Seafood lovers are recommended to try the baked yellow croaker with red pepper and onions.
Braised beef short ribs and morels filled with a shrimp mousse is another highlight of the menu. The beef is juicy and tender and matches perfectly with the meaty morels.
A Shanghai native, Shi integrates classic Cantonese cooking techniques with those found in Shanghai cuisine and modern nutrition to make each dish rich, tasty and healthy.
A must-try is the Shanghai-style scallion oil mixed noodles with XO sauce.
"Scallion oil mixed noodles is a really simple but classic dish of Shanghai. We handpicked Shanghai-made noodles to bring authentic Shanghai flavors," Shi said.
The menu also offers multiple seasonal desserts, including braised bird's nest with papaya and sweet ginger soup with red dates and yellow fungus.