Xiamen makes a splash by hosting World Ocean Week
Share - WeChat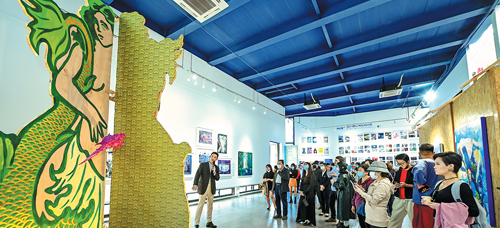 The city of Xiamen in East China's Fujian province is stepping into the international spotlight by hosting the annual World Ocean Week from Nov 18-24.
Since 2005 when the first session was held, the weeklong event has together attracted nearly 1,000 government officials, experts and scholars from 127 countries and regions, as well as 18 international organizations.
The grand gathering has grown into an important platform for dialogue, exchanges and cooperation in marine issues and actions among China's coastal cities, ocean-related sectors and the international community.
It has also been committed to promoting the healthy development of marine industries and sustainable use of resources, and creating a marine culture festival to enhance public awareness of the ocean's significance.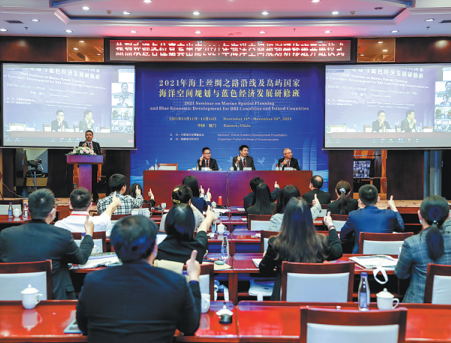 The theme of this year's event is humans and oceans working together toward a new decade of blue development, which will "allow you to focus on topics such as blue carbon, biodiversity, marine culture and marine ecological protection", said Peter Thomson, the United Nations secretary-general's special envoy for ocean affairs, at the opening ceremony via video link. He also emphasized the centrality of the ocean in ensuring the health of the global ecosystem and the sustainable development of the blue economy that represents the most hopeful, circular, socioeconomic framework for the post-pandemic era.
The content of this year's ocean week is enriched with a series of marine-related activities organized under the framework of several ministries-including the Ministry of Agriculture and Rural Affairs, Ministry of Commerce and Ministry of Education-so as to better integrate their resources and help them gain mutual promotion.