Property crash fears mar outlook in eurozone
Share - WeChat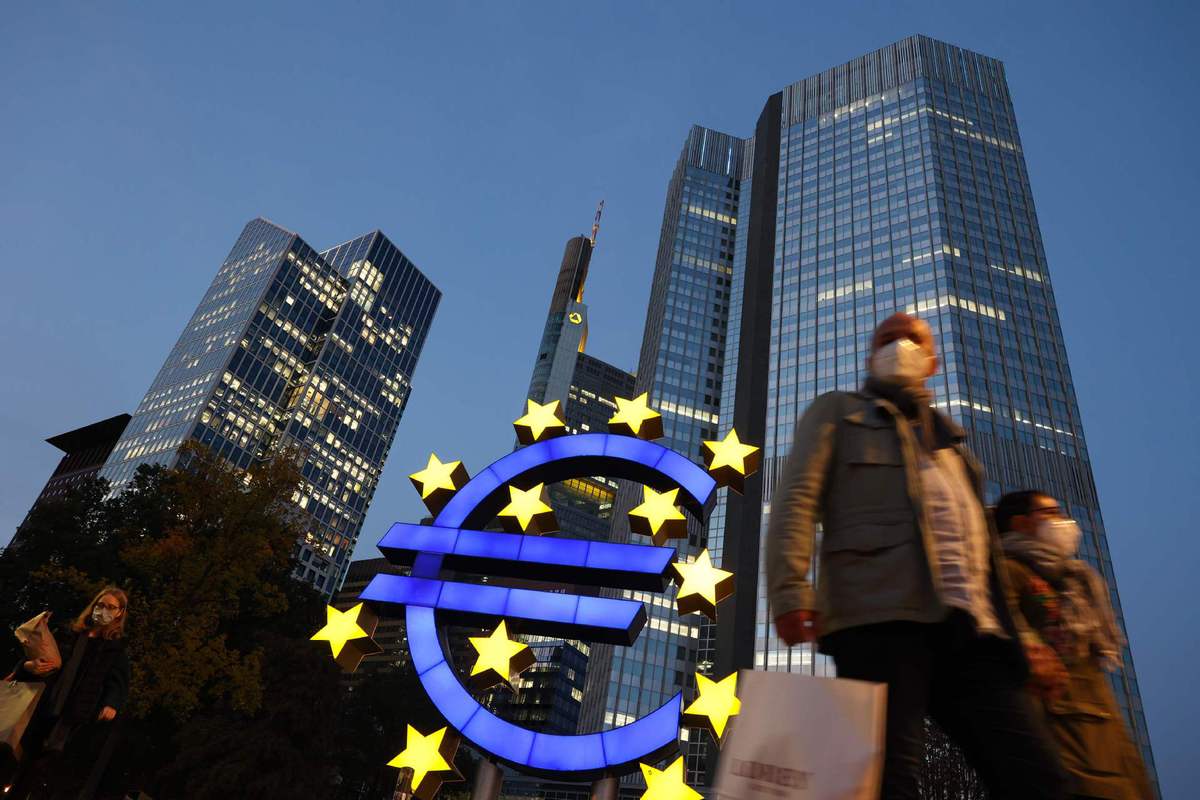 The eurozone's economic recovery could be in danger if a housing market crash results from ultralow lending that is pushing up prices, according to a report by the European Central Bank that highlights risks in the European property market.
Germany, the Netherlands and Austria are deemed particularly at risk, with increased disposable income and the desire for more space during the pandemic combined with advantageous mortgage rates to push up prices by more than 7 percent, the biggest growth seen since 2005.
"Household indebtedness and residential real estate overvaluation are increasing, adding to the buildup of medium-term vulnerabilities and concerns over a debt-fueled housing bubble," stated the ECB's twice-yearly financial stability report.
"Despite the recovery in residential construction, labor shortages, global supply chain bottlenecks and input price increases are weighing on the construction sector's ability to expand housing supply, which is putting upward pressure on house prices."
In what it called "growing signs of overvaluation", the ECB said this could leave many housing markets "prone to a correction" and warned of a "deterioration in lending standards".
Before the pandemic, the ECB said the eurozone housing market was "on solid ground", with rising prices "supported by robust income developments and bank lending rates for house purchases at historical lows".
Given the cyclical nature of the rise and fall in prices, the disruption of an event such as the pandemic would usually bring prices down, but its shock effect "was unrelated to economic fundamentals and-especially in its early phases-afflicted the economy mainly through mandatory and voluntary restrictions on mobility aimed at containing the spread of the virus".
Warnings of a growing European property bubble are not new. In May, Reuters reported that Swiss bank UBS had identified Munich, Frankfurt, Amsterdam, Paris and Zurich as cities at particular risk.
In Berlin, prices had risen by 11 percent over the course of one year, and with less than 18 percent of people in the city owning their own property, there was also a major knock-on effect for the rental sector.
According to the UBS Global Real Estate Bubble Index, 4 out of 12 European cities were listed as overvalued and prices in just three cities-Warsaw, Milan and Madrid-were declared reasonable.
"In the short term, the only solution is (for people)... to borrow more and more and more and that is a worry not only for individuals but for society as a whole," said Stefan Ingves, governor of Sweden's central bank.