Trade war drums beat over Northern Ireland
Share - WeChat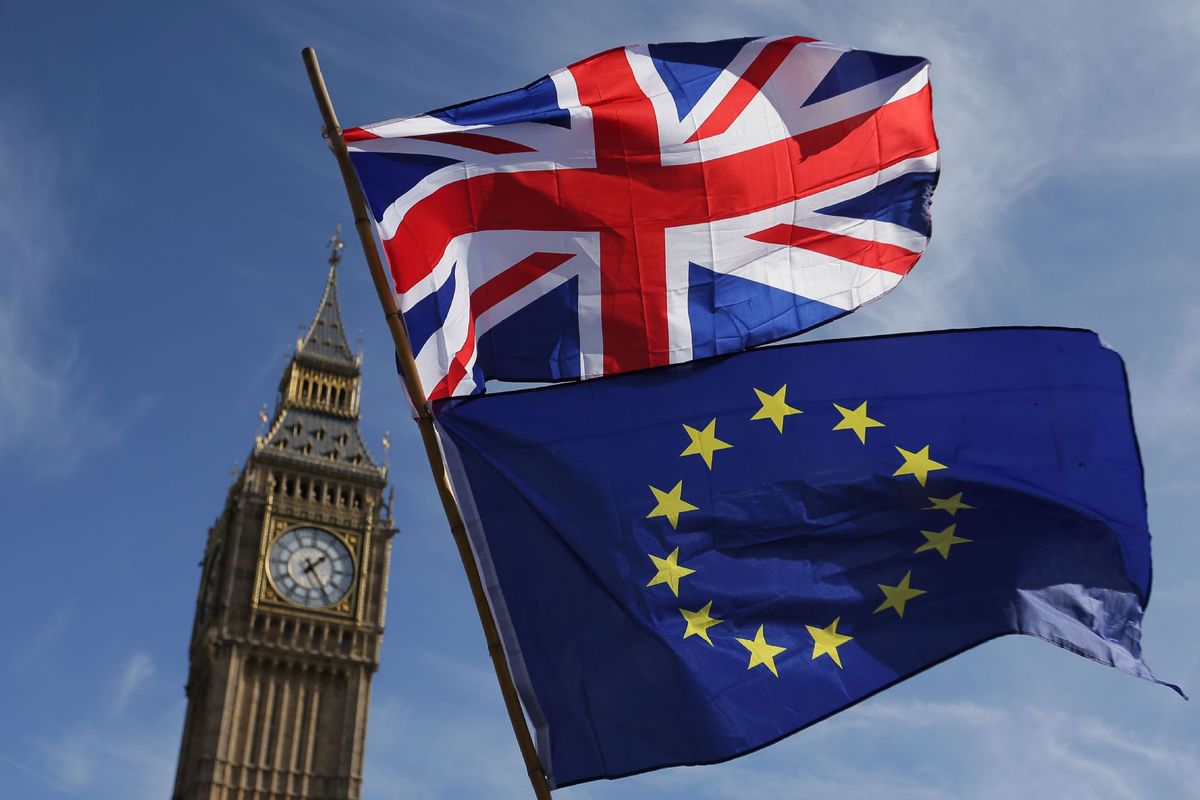 Now that COP 26 is over, the British political spotlight has returned to Brexit, with the likelihood of tensions between the United Kingdom and the European Union turning into an all-out trade war over Northern Ireland.
The province, which is politically a part of the UK but geographically separate, is currently subject to a deal called the Northern Ireland Protocol, agreed as part of last year's Brexit deal.
Unlike the rest of the UK, it remained in the European single market for goods, so as to avoid a hard border with the Republic of Ireland, an EU member state.
This means Northern Ireland avoided problems such as shortages caused by a lack of EU haulage drivers that recently afflicted the rest of the UK. But part of the UK still being subject to EU regulations is unacceptable to many Brexit supporters, hence the desire to change the rules.
Article 16 of the protocol is an emergency brake, allowing either side, unilaterally, to implement "safeguards" if the protocol leads to persistent "serious economic, societal or environmental difficulties" or to "diversion of trade".
That is what David Frost, the British minister who negotiated the treaty last December, is threatening to do, despite having tweeted at the time that he was "very pleased and proud to have led a great UK team to secure today's excellent deal with the EU".
However, this is in contrast to the language used by European Commission Vice-President Maros Sefcovic after their most recent meeting.
'Change in tone'
He spoke of a "change in tone of discussion with (Frost)", which he hoped might "lead to tangible results for the people in Northern Ireland".
Frost insists "significant gaps "remain and that there are a "full range of issues" being raised by Britain that Brussels must address at talks this week.
In a recent BBC interview, former Conservative prime minister John Major said invoking Article 16 would be "colossally stupid", and accused the government of negotiating with "all the subtlety of a brick".
Last week, European Commission President Ursula von der Leyen met United States President Joe Biden, who has made it clear he regards peace in Ireland as a major international priority. And in a clear message to Downing Street, he said the EU and US were in agreement of this.
"President Biden and I, we share the assessment that it is important for peace and stability on the island of Ireland to keep the withdrawal agreement and to stick to the protocol. This protocol has managed to square the difficult circle that Brexit caused," she told reporters in Washington.