Sanders, Musk trade economic barbs online
Share - WeChat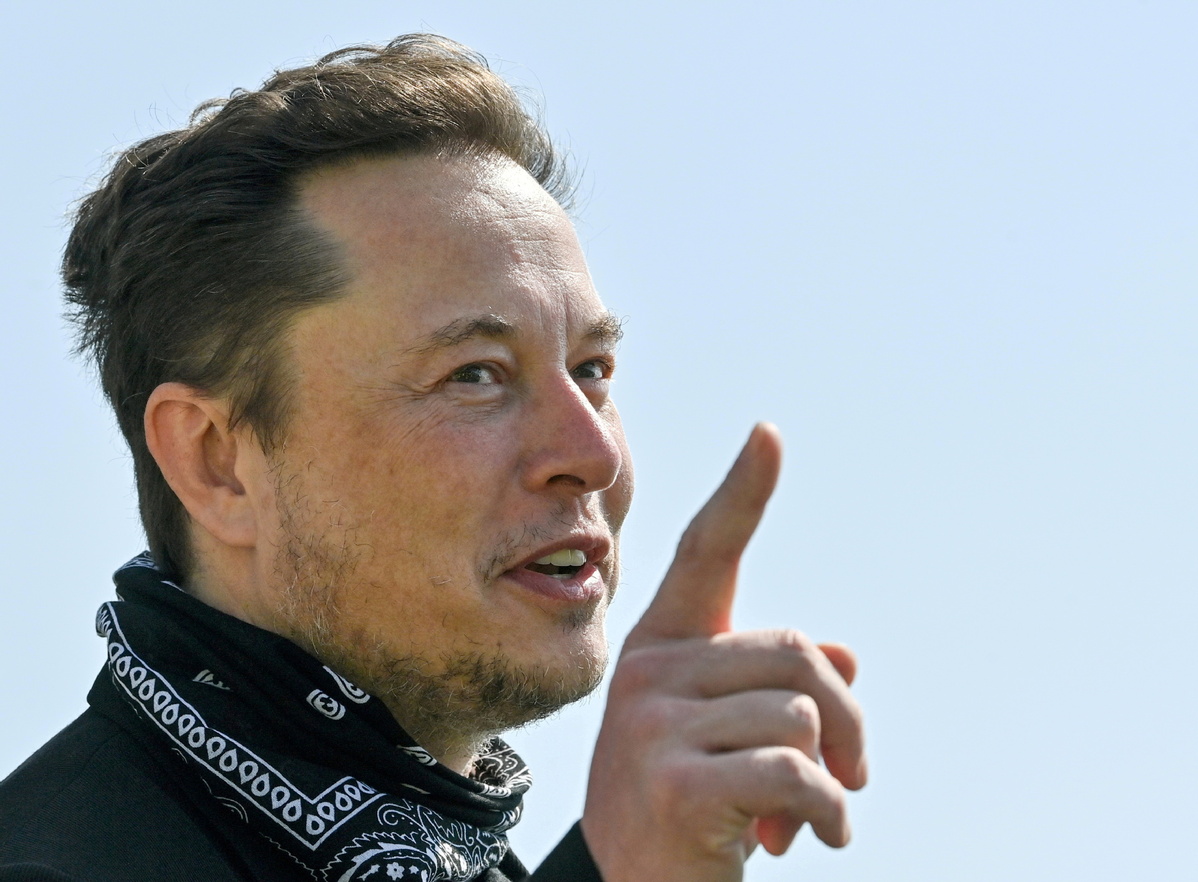 A clash of economic principles played out on Sunday with Tesla CEO Elon Musk snarkily responding to US Senator Bernie Sanders' call for the rich to pay their "fair share" of taxes.
"We must demand that the extremely wealthy pay their fair share. Period," the 80-year-old senator from Vermont wrote Saturday on Twitter to his 15.3 million followers.
Musk, 50, also the owner of SpaceX, whose wealth is estimated at more than $270 billion, responded to his 67.3 million followers, "I keep forgetting that you're still alive."
The billionaire CEO who had already sold a combined $6.9 billion worth of shares in electric-car company Tesla as of Nov 12, followed up with, "Want me to sell more stock, Bernie? Just say the word."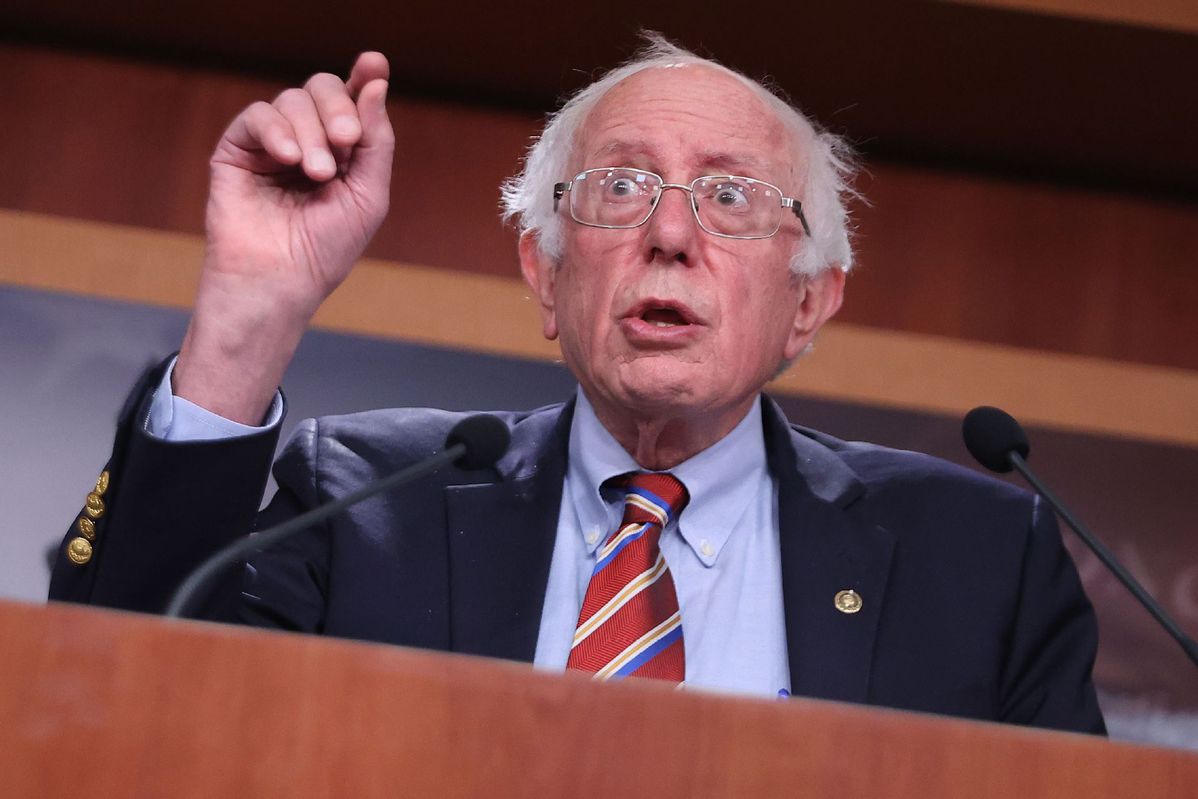 While Sanders didn't reply to Musk, Melissa Byrne, a former Sanders staffer tweeted: "Folks, quit buying @Tesla. Don't reward abusive men."
Sanders is a democratic socialist independent who caucuses with Democrats in the Senate. He made determined runs for the Democratic presidential nomination in 2016 and 2020, losing to Hillary Clinton and then Joe Biden.
As chair of the Senate Budget Committee, Sanders is pushing for Congress to approve President Joe Biden's Build Back Better package of spending on health and social care and climate mitigation.
Senate Democrats propose to tax billionaires' stocks and other tradeable assets to help finance Biden's social spending agenda and close a loophole that has allowed them to defer capital gains taxes indefinitely.
Musk tweeted a week ago that he would sell 10 percent of his shares if users of the social media platform endorsed the move. About 58 percent of people voted in favor of the stock sale.
"Note, I do not take a cash salary or bonus from anywhere. I only have stock, thus the only way for me to pay taxes personally is to sell stock," Musk tweeted on Nov 6.
In March, the South Africa-born Musk responded to a CleanTechnica article on Twitter that described Sanders' attacks on aerospace manufacturer SpaceX as "truly ridiculous".
The article focused on one Sanders tweet that stated: "We are in a moment in American history where two guys — Elon Musk and Jeff Bezos — own more wealth than the bottom 40% of people in this country. That level of greed and inequality is not only immoral. It is unsustainable."
Replied Musk: "I am accumulating resources to help make life multiplanetary & extend the light of consciousness to the stars."
Sanders replied: "Space travel is an exciting idea, but right now we need to focus on Earth and create a progressive tax system so that children don't go hungry, people are not homeless and all Americans have healthcare. The level of inequality in America is obscene and a threat to our democracy."
British investor Jeremy Grantham sees Tesla facing some staunch market competition.
"I'm very grateful for Tesla as a dedicated green, that they have pioneered EVs," he told Bloomberg on Friday. "But now in phase two, every great automobile company (is) gearing up to go electric.
"And that owes a lot to Tesla, but now in phase two they're going to have some serious competition. And to live up to the expectations of the (stock) price will be impossible."
Stock of Tesla, which trades on the Nasdaq, closed Friday at $1,033.42, down $30.09, or 2.83 percent. The stock has a 52-week low of $404.09 and a high of $1,243.49.
Tesla, which is based in Palo Alto, California, but announced in October that it will move its headquarters to Austin, Texas, sold 54,391 vehicles manufactured in China in October, including 40,666 for export, the China Passenger Car Association reported on Nov 8.
Teslamakes Model 3 sedans and Model Y sport-utility vehicles in Shanghai. The $43,000 Model Y was the best-selling SUV in China in October.
Grace Tao, vice-president of Tesla China, recently told The Paper that the company is nearing full production of its cars locally in China.
"I hope that in the near future, not only will the Chinese-made (Tesla) models reach nearly 100 percent localized productivity, they may also be able to witness the vehicles independently designed and manufactured by the Chinese team driving on Chinese roads," she said.
Tesla faces some local competition.
Chinese EV maker Nio Inc sold 3,667 cars last month, and Xpeng Inc delivered 10,138 vehicles.
Reuters contributed to this story.