Chinese action on coal spurs Africa's green drive
Share - WeChat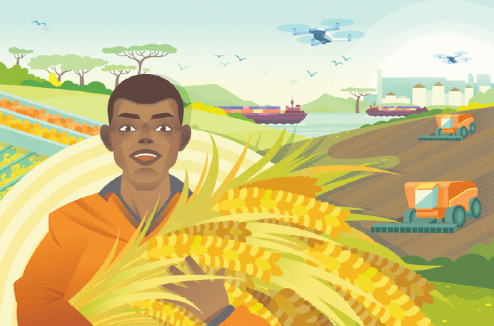 Chinese President Xi Jinping's announcement at the United Nations General Assembly in September that China would stop building coal-fired power plants overseas has been hailed by environmentalists in Africa as a vital step to reverse climate change on the continent.
According to African environmental experts, the announcement provides the needed momentum as countries enter the closing stages of negotiations for new climate change commitments at the COP 26 summit in Glasgow, Scotland.
Pooven Moodley, executive director for Natural Justice, a nongovernment organization in Kenya, said many communities have been fighting against coal- and other fossil-fuel projects proposed by governments across Africa. Xi's announcement opens the door to bolder climate ambitions for China in Africa.
"Given the current planetary and existential crises we are facing, these victories provide hope for advancing a sustainably alternative way of living on the planet, for current and future generations," Moodley said.
Prince Papa, chairman of the deCOALonize Campaign, an advocacy group in Kenya, said China's move will contribute to greater environmental protection in Africa.
A report on coal financing by the Global Energy Monitor, released in September, said the Chinese announcement will affect 44 coal-fired plants under consideration for financing from state-owned Chinese institutions in 20 countries, including eight in sub-Saharan Africa.
Lorraine Chiponda, Africa coal coordinator for the International Coal Network in Zimbabwe, said the shift to renewable energy generation has been aided by the decision in Beijing. "The decision will have positive long-term effects as it will put Africa and the globe on the path to clean energy," Chiponda said.
Wu Peng, director-general of China's Department of African Affairs in the Ministry of Foreign Affairs, said earlier this year that China had helped to build more than 80 large power facilities for Africa. Most of these plants use green energy sources.