Development is key to China's goal of common prosperity: Party official
Share - WeChat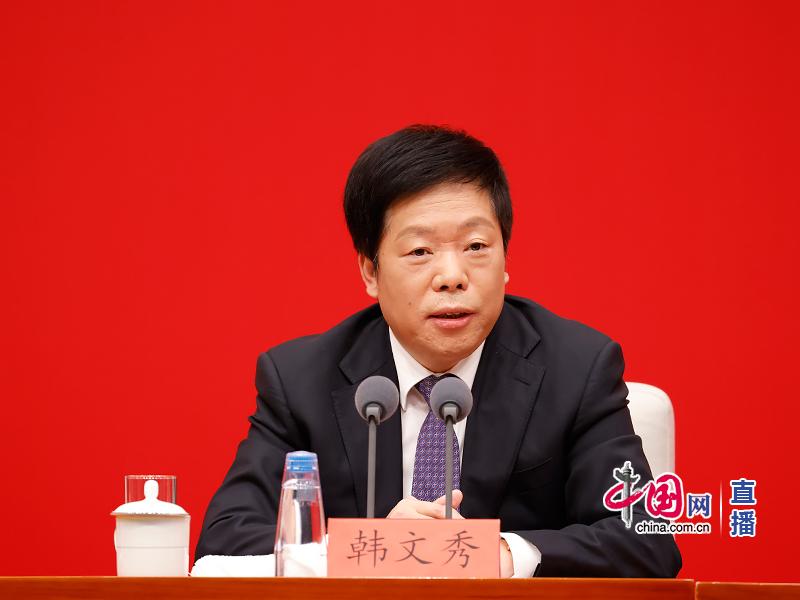 Development will remain the top priority for China,and the country will work to achieve common prosperity by advancing high-quality growth, an official said on Friday.
During a press briefing held by the 19th Central Committee of the Communist Party of China (CPC) on introducing the guiding principles of the sixth plenary session, which concluded on Thursday, Han Wenxiu, an official with the CPC Central Committee for Financial and Economic Affairs , said that development will be the key measure for China to realize common prosperity.
"While the issue of distribution is critical, our goal for common prosperity shall not rely merely on distribution," he said.
Though China's per capita GDP has exceeded $10,000, it has yet to reach the level of high-income countries, Han said. He pointed out that there is no shortcut to common prosperity, and the goal will have to be realized through the arduous efforts of all Chinese people.
He said it is necessary to enhance the degree of balance, coordination, and inclusiveness of development, to further narrow the development gap between urban and rural areas, so as to lay a solid foundation for common prosperity. He added that efforts in advancing high-quality growth are also a process of coping with unbalanced and inadequate development.
China's economic fundamentals remain solid, and the potential for domestic demand is huge, Han said, and that this will be a concrete foundation for achieving common prosperity.
Promoting common prosperity requires building an income distribution system with high efficiency and fairness, Han said.
Entrepreneurs will also be encouraged to participate in social charity within their capacity and based on their own will, he added.