US adviser: Politics factor in rising fuel costs
Share - WeChat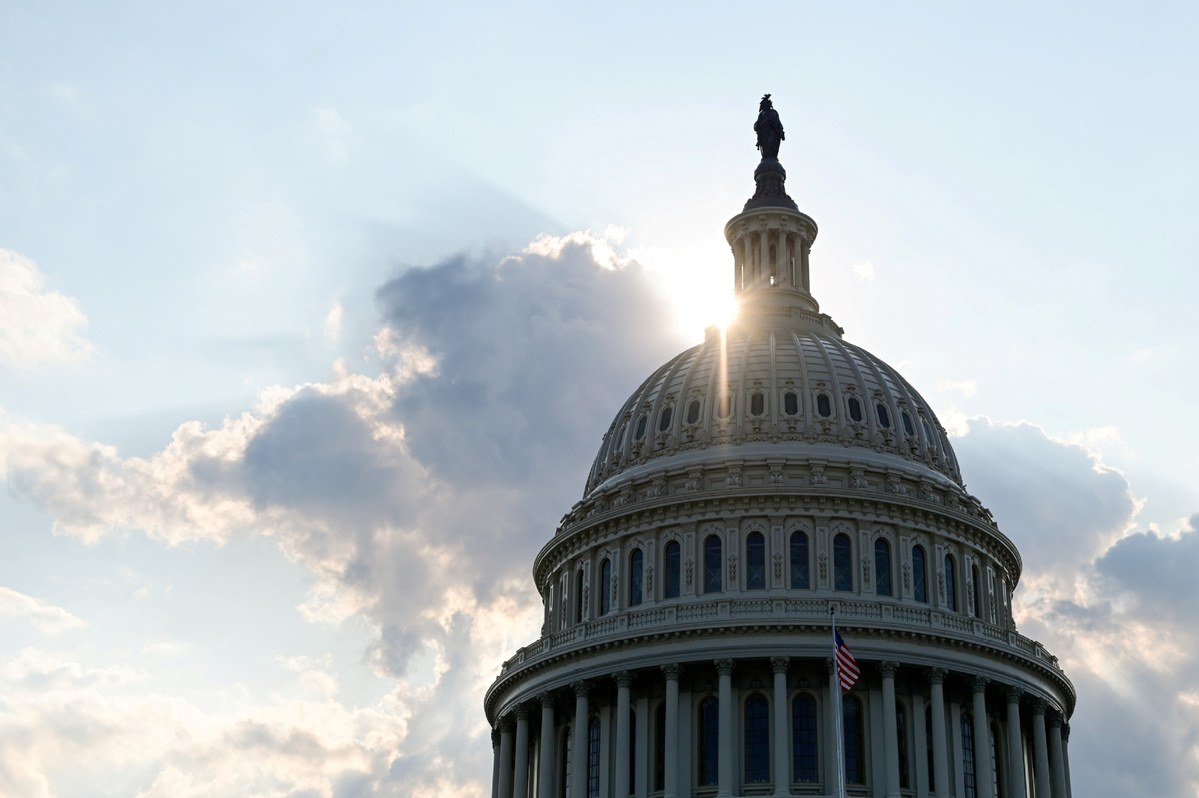 The notion that climate change measures and a transition to clean energy caused the current fossil fuel price rise is a "political talking point', according to an adviser on energy security in the US State Department.
Amos Hochstein, senior adviser for global energy security at the State Department said that the current global energy crisis is different from previous ones. He said it happened because one aspect of the energy value chain is priced "extremely high".
As one of the global energy security advisers to US President Joe Biden, Hochstein said major energy companies majors should contribute more to accelerating energy transition to renewables rather than investing more in fossil fuels to solve the crisis.
"This just happened, and here we are (that it's) not only that we are having an oil crisis," Hochstein said during a recent webinar on energy transition held by the Center for Strategic and International Studies (CSIS).
"It is oil and natural gas, and it is coal, and it is metals, and it is electricity prices, and it's across the board," he said.
The price of natural gas in the US "never rises that much," Hochtstein said. Europe "is experiencing record heights in natural gas prices, and not a momentary spike, and then coal prices are rising" in Asia. "It's a combination of all of these things."
One of the popular explanations for the global energy crunch is that the pandemic led to underinvestment in fossil fuels, but Hochstein challenged that assertion.
For example, because of COVID-19, demand for crude oil and gasoline dropped, so the oil price collapsed, producers cut production, which was understandable, he said. However, the producers, such as OPEC, were restoring production very slowly, not keeping up with a rebound in demand that was faster than expected.
"We are seeing our economic recovery, and as a result, demand for energy is going up, and the supply side hasn't been there," Hochstein said.
"I don't think underinvestment is really the cause right now. … I would say that this [energy crisis] underscores the need for hastening and making the [clean-energy] transition more effective and more efficient and faster," he said.
Hochstein said he was concerned that persistently high energy prices could threaten the economic recovery. But he insisted that the best way to avoid "the continued cycle of dependency on fossil fuel" and "crisis because of prices" is to "start making big commitments" to invest in renewables and the green economy to accelerate the energy transition.
With different energy sources, "even in the early stages of the transition, we won't be as beholden to, or rather these price shocks won't have as big an impact on economic shocks as they are (having) right now", Hochstein said.
Hochstein also mentioned that the concept of "energy security" was an evolving process.
"So, the energy security of the future is going to be not who controls oil and gas, but who controls the inputs into a solar panel cell or into an electric vehicle battery. And technology is going to change, so the minerals are going to change," Hochstein said.
"As we go into a future of electrifying everything," the world will need "a well-diversified system", he said.
Otherwise, "we are all going to pay the same price that we paid before".
"Price shocks for our cars and for electricity grids and for solar panels, and insecure delivery systems and supply chains that can be abused politically or just because of constraints in supply chains," he said.
Hochstein identified the Rome G20 and COP26 as necessary "strategic dialogues" among world leaders on the energy transition issue at the international level.
Chen Xu, president of the China General Chamber of Commerce - U.S.A. (CGCC), expressed a similar view at a forum last week.
Xu said that the current energy crisis "demonstrates the importance of strengthening the development of green energy supplies to promote environmental protection and reduce economic dependency on fossil fuels".
Xu identified energy solutions and combating climate change as "common ground for the new US-China relations to be built upon".
Xu also expressed the importance of a global initiative toward a green economy.
"It is, with the utmost importance for all countries, led by the US and China, to create a collective agenda and establish a new agreement on environmental protection — a new green economy. That will benefit all citizens of the globe," said Xu.