Companions in solitude
Share - WeChat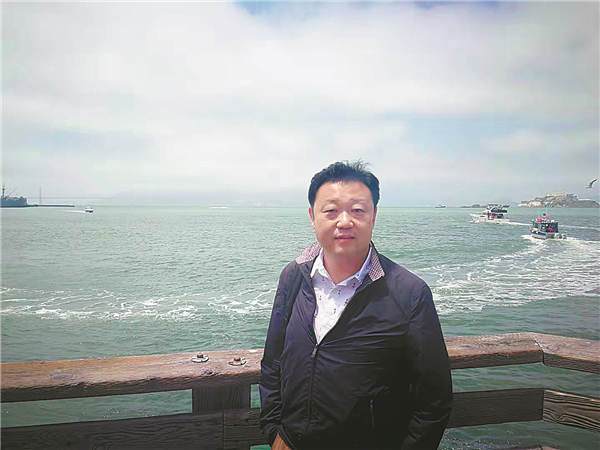 Wen, who lived the last 33 years of his 89 years in relative seclusion, was probably referring to self-cultivation. But those who were lucky enough to hold the painting and gaze at it may have had something else in mind. One of them was Yixin, the powerful regent Prince Gong of the ruling Aisin Gioro family of the Qing Dynasty, who literally sealed the painting with his royal stamp of approval.
Born in 1833, when the fortunes of the empire were on the wane, he spent a good part of his life trying to turn it around, by repairing a weakened government, adopting military reform and effecting a rapprochement with the foreign powers who were pounding on China's door with cannonballs. Nothing really worked. He died in 1898, 12 years before the collapse of Qing, thus saving himself the suffering that China was subjected to in the following decades.
He was not alone. The exhibition has a 15th-century calligraphy piece that features a renowned prose poem from the third-century BC. Written as a series of exchanges between the author Song Yu and the ruler of the Kingdom of Chu during the Warring States Period, it employs angling as a potent metaphor for statecraft.
Not unlike those itinerant scholar-lobbyists of his time, the highborn Song Yu tried to influence the rulers and had his share of triumph and defeat before dying at the age of 67 in 223 BC, the same year the Kingdom of Chu was destroyed by the Kingdom of Qin in its effort to unify China through military campaigns, which it did two years later in 221 BC.
"If a ruler uses saintly behavior as the pole, high morals as the line, deep humanity as the hook and bountiful wealth as the bait," Song's prose poem said, "then the world will be his pond and the populace his fish."