Development plan aids revitalization of Northeast
By ZHOU HUIYING in Harbin and ZHANG XIAOMIN in Dalian, Liaoning | CHINA DAILY | Updated: 2021-10-29 09:28




Share - WeChat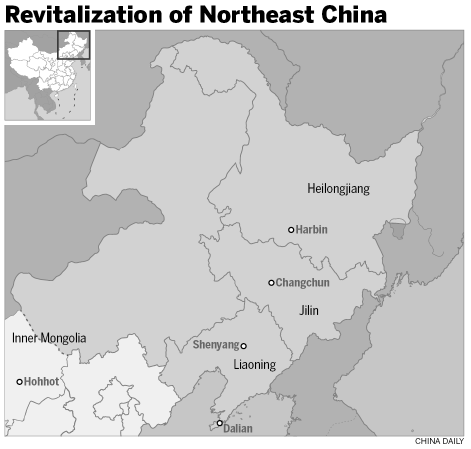 Six coastal cities in Liaoning province will realize annual GDP growth exceeding 6 percent via improved traditional industrial manufacturing and emerging industries by 2025, fueling the province and the whole northeastern region to pursue high-quality development and revitalization.
According to the High-quality Development Plan for Coastal Economic Belt in Liaoning Province released by the National Development and Reform Commission on Tuesday, the belt-including cities like Dalian and Dandong-is a major maritime channel and window for the region to open up to the world, an international shipping center with great potential in Northeast Asia, and a powerful engine supporting the overall revitalization of Northeast China.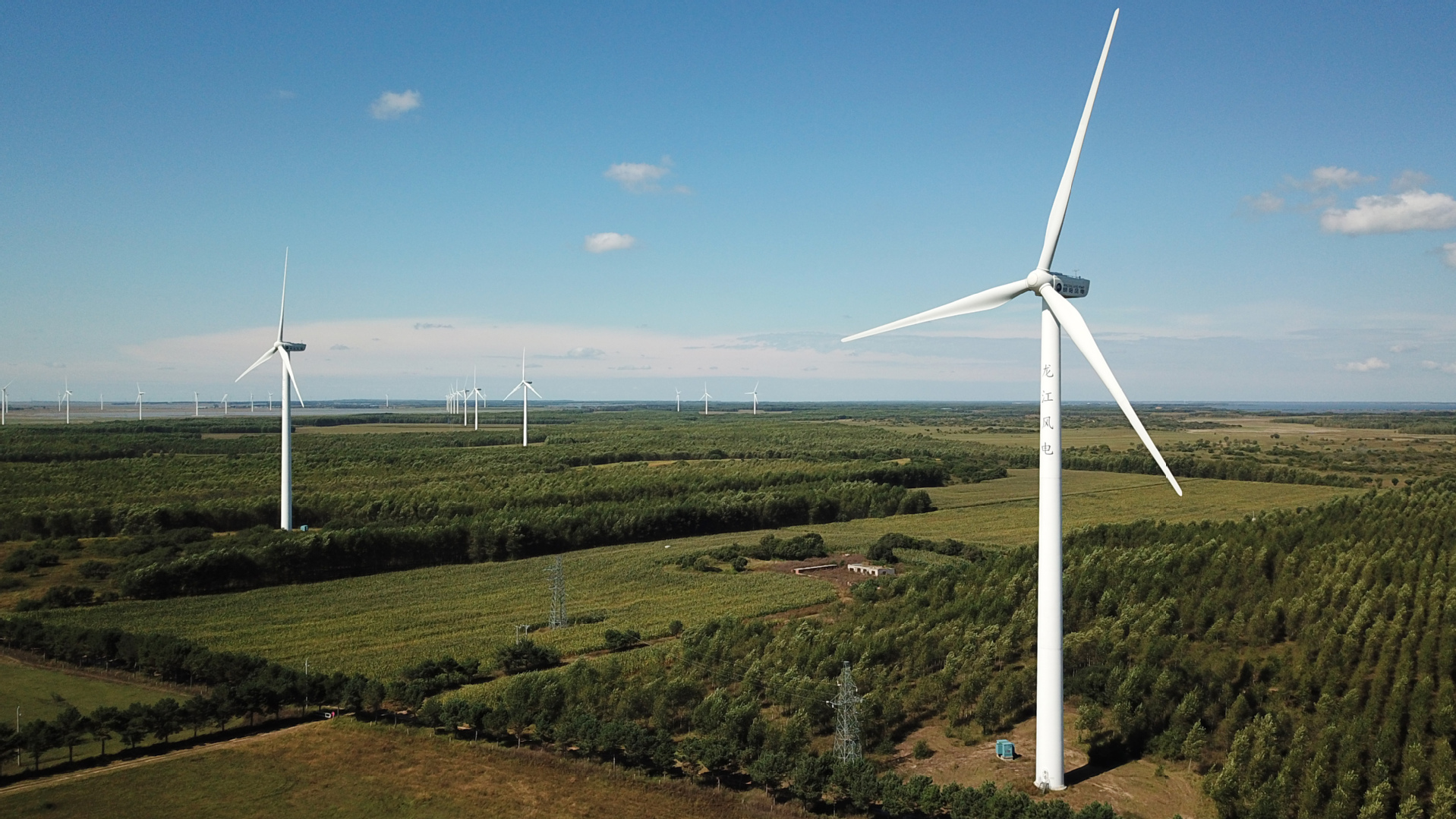 Dalian, a vital logistics hub, has striven to optimize its industrial structure and boost socioeconomic development with the goal of revitalization.
Depending on its comprehensive advantages, such as its unique location, strong economic strength, rich innovation resources and high level of opening-up, the city will be built into the major engine for high-quality development in the province, the plan said.
In addition, Dalian will focus on strengthening cooperation with other countries in a bid to speed up construction of a higher-level open economic system.
A new project of Knorr-Bremse, the world's leading manufacturer of braking and control systems for commercial vehicles, started construction on Sept 22 in Dalian Jinpu New Area and is expected to be put into operation in 2022.
Statistics show that the new area, which was established in 2014 as the 10th national-level economic new district in China and the first in Northeast China, continues to be a magnet for investment and major projects and a booster for regional economic development.
This year, more than 31 Japanese and German projects have been newly invested or have increased in capital. By September, 441 projects had resumed operation, with a total investment of 254 billion yuan ($36 billion).
The Dalian section of the China (Liaoning) Pilot Free Trade Zone, which is located in the new area, aims to build an international advanced free port and a first-class pilot FTZ in China.
Meanwhile, the joint and comprehensive measures taken by the central and regional governments have also set targets to revitalize the old industrial bases in Northeast China, consisting of Heilongjiang, Jilin and Liaoning provinces, as well as the eastern part of the Inner Mongolia autonomous region.
The targets have been listed in the 14th Five-Year Plan (2021-25) of Northeast China's Revitalization released on Sept 13.
According to the plan, by 2025, it is expected that the region will have made breakthroughs in key fields such as grain production, State-owned enterprise reform, private economic development, industrial structure optimization, infrastructure construction and social security services, according to the explanation plan released by the national economic planner on Oct 21.
Since a strategy outlining the revival of the region was unveiled in 2003, the former industrial powerhouse has once again picked up the pace of growth.
In response to a request from the central government, the region is taking a more proactive approach to drawing on the experiences of eastern coastal regions, promoting diverse business development and strengthening cooperation with neighboring countries.
In 2015, the Harbin New Area in Heilongjiang was approved by the State Council, China's Cabinet, and in 2019, the Harbin area of the China (Heilongjiang) Pilot Free Trade Zone was founded.
Over the years, the new area has drawn on the experiences of Shenzhen, Guangdong province, and Shanghai and implemented projects to improve industrial construction, bidding and registration for cross-regional businesses.
As an example, the Shenzhen-Harbin industrial park, located in the new area, has used the practice of project bidding first demonstrated in Shenzhen.
Since its construction in 2019, the park has attracted 177 registered companies, with an investment worth about 7 billion yuan.
"The park is an exemplary collaboration between Harbin and Shenzhen," said Chen Yugang, deputy general manager of the industrial park. "It has contributed to solving problems related to traditional industrial development in Northeast China, as well as exploring effective ways to boost economic growth through cooperation between cities in North and South China."
In addition to efforts to collaborate domestically, the Harbin New Area is also the only national new area that focuses on cooperation between China and Russia that has attracted projects such as the China-Russia Industrial Park, a Sino-Russian import and export agricultural products trading center and a base for commercializing scientific research between the two countries.
Along with boosting business cooperation with foreign companies, the Northeast region has also improved its business environment to lure companies to stay longer and thrive.
The improved business environment of Changchun New Area in Jilin province has provided high-tech enterprises with opportunities to seek further development, local officials said.
In January, the new area issued a policy rewarding enterprises that have shown outstanding performance, including those who have been listed on the National Equities Exchange and Quotations system-also called the new third board-those who have attracted various talent and those selected as key high-tech enterprises at the national level.
Such enterprises can earn rewards of millions of yuan without submitting an application to the government.
When Changchun Cedar Electronics Technology Co received a prize of 1 million yuan after its R&D center was approved as a national technology center, its general manager, Wang Ruiguang, expressed his surprise and gratitude.
"I never thought that we could become the first company that enjoyed a preferential policy only several days after its release. The policy also helps us save a lot of human and material resources," he said.
"Due to the good business environment in the new area, we have the confidence to make our company better in the future," he added.
So far, the new area has awarded 671 companies with prizes of 60 million yuan, officials said.
Liu Mingtai and Wu Yong contributed to this story.