Courts urged to wade into river, fishing issues
Share - WeChat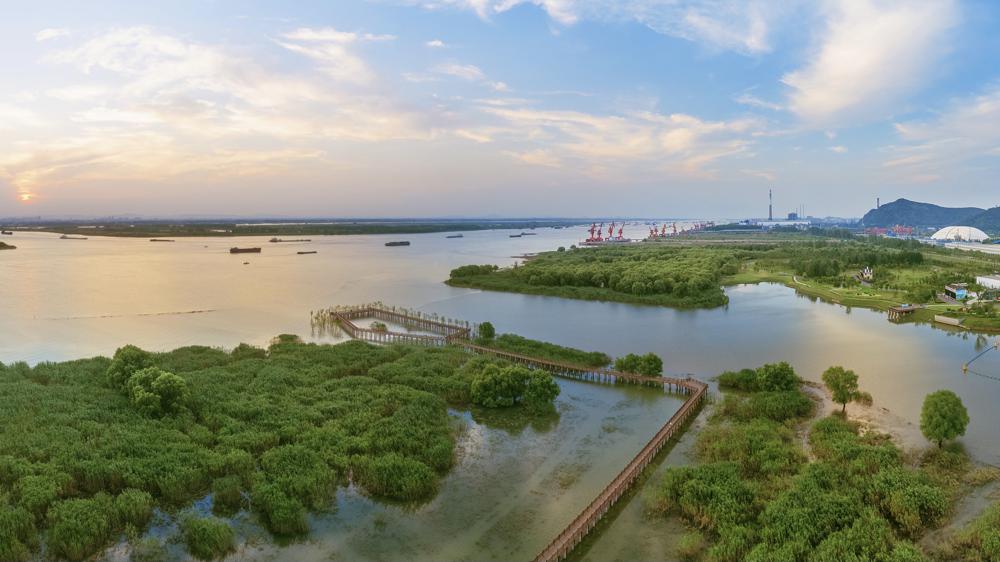 In a move to further environmental protection, Chinese courts are now required to lend stronger legal support to implementing the 10-year fishing ban that covers the key tributaries of the Yangtze River, by strengthening relevant case handling.
The requirement was highlighted in a guideline issued by the Supreme People's Court, China's top court, on Thursday.
While introducing the guideline on Innovating Ways of Dealing with Environmental Cases in the New Era, Yang Linping, vice president of the top court, called on courts at every level to combat fishing violations and crimes, as well as work harder to solve disputes that involve fishermen, as well as any changes to their professional status as mandated under the fishing ban.
Meanwhile, the guideline orders courts nationwide to attach greater importance to handling environmental problems closer to peoples' daily lives, such as issues of waste sorting, urban renewal and the prevention of pollution, to effectively protect legitimate rights and interests.
Teams of judges specializing in environmental cases should also be promoted in line with the guideline.
"We'll uphold the 'Green Principles' in the Civil Code and improve the professionalism of our case handling," Yang said, adding that Chinese courts have put together 1,993 divisions that specialize in environmental cases so far.
She noted that courts will also explore innovative ways to solve cross-regional cases involving river basins, national parks and wetlands, and cooperate with other government agencies to increase the sharing of information.
According to Li Mingyi, deputy chief judge of the top court's Adjudication Tribunal for Environment and Resources, special instructions for handling environmental cases related to the Yangtze and the Yellow rivers will soon be issued.