School bus drivers died in their hundreds from virus in US
Share - WeChat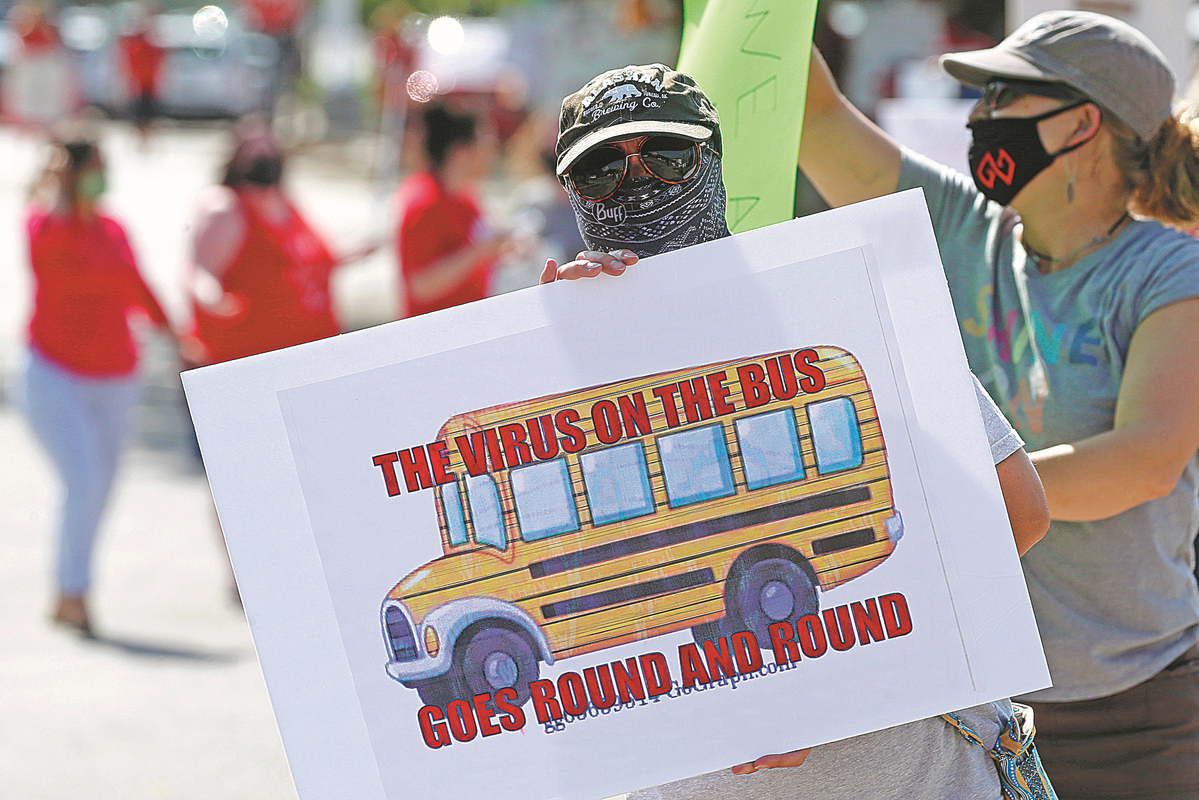 Hundreds of school bus drivers in the United States have died from COVID-19 as they worked to safely transport the nation's schoolchildren to and from school amid the pandemic, figures show.
The drivers died after contracting COVID-19 in more than 10 states, according to reports by local governments, school districts and an online tracker called "School Personnel Lost to COVID". It has recorded 221 deaths of school bus drivers nationwide as of Friday.
School bus drivers tend to be over the age of 50 or retired, and may suffer from underlying health conditions due to their age, according to data from several school districts.
Mae Elizabeth Wyatt Lord, a 71-year-old bus driver in Morgan County, Georgia, died on Oct 16 after working for the school district for more than 36 years.
In her obituary, her family wrote that her "greatest joy was supporting the young people of Morgan County at athletic events and also driving her Crossroads kids".
25m children transported
Each school day, approximately 500,000 school buses nationwide transport more than 25 million children, according to data from the Amalgamated Transit Union, which represents more than 12,000 school bus workers in New York City and across the state.
Since the start of the fall term when schools returned to full-time in-person learning, more school districts have reported deaths of bus drivers.
However, there is no national database that records exactly how many drivers have died from COVID-19, only local data.
The Florida Education Association reported that seven bus workers have died from COVID-19 in the state since July, according to USA Today.
In Georgia, at least 12 school bus workers have died of COVID-19 since the beginning of the new school year.
Public health experts are divided on whether school bus drivers are at an increased risk of catching the coronavirus while doing their job.
William Schaffner, a professor of preventive medicine and infectious diseases at Vanderbilt University Medical Center in Tennessee, said children have high rates of passing on a virus like the flu to older relatives, but their transmission rates are not as high when it comes to passing on the coronavirus.
Xiaoyan Song, chief infection control officer at Children's National Hospital in Washington DC, believes that drivers are not at an increased risk of getting COVID-19 from students because they are only near the students for a brief period when they board and leave the bus.