No room for concessions over Taiwan question
Share - WeChat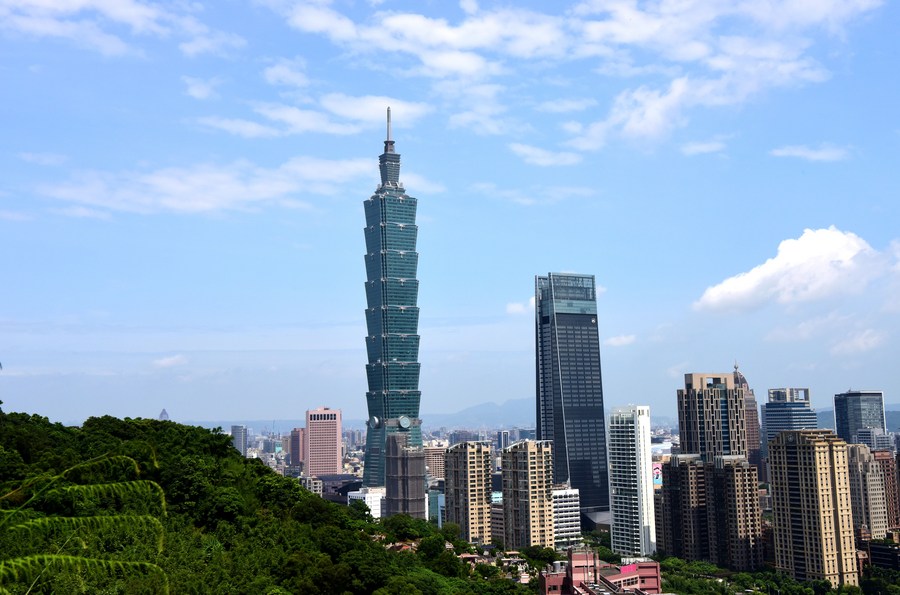 China on Friday said there is "no room" for compromise or concessions over the Taiwan question, following a remark by the US leader that the country was committed to defending Taiwan if it came under attack.
US president Joe Biden said on Thursday that the US would come to Taiwan's defense and had a commitment to protecting the island. A White House spokesperson later clarified that Biden was not announcing any change in US policy about Taiwan.
"When it comes to issues concerning China's core interests, including sovereignty and territorial integrity, there is no room for China to compromise or make concessions," Foreign Ministry spokesman Wang Wenbin told a daily news briefing.
Taiwan is an inalienable part of China's territory and the Taiwan question is purely an internal affair of China that brooks no external interference, the spokesman said.
No one should underestimate the strong determination, firm will and strong ability of the Chinese people to defend national sovereignty and territorial integrity, nor should they stand in opposition to 1.4 billion Chinese people, Wang added.
Beijing urged Washington to abide by the one-China principle and stipulations of the three Joint Sino-US Communiques and tread carefully on the Taiwan question, said the spokesman.
The US should not send any wrong signals to the "Taiwan independence" separatist forces, so as not to seriously damage China-US relations and peace and stability across the Straits, he added.
The spokesman also said that China was closely watching the latest moves of Joseph Wu, a high-ranking official with the island's Democratic Progressive Party, who it was reported would visit Slovakia and the Czech Republic next week.
"China resolutely opposes countries that have established diplomatic ties with China to officially engage with Taiwan in any form," he said.
When asked whether China would take countermeasures against Slovakia and the Czech Republic like what China did to Lithuania, Wang noted China would take justified and necessary measures to firmly defend national sovereignty and territorial integrity.
"No one should harbor illusions about this issue," the spokesman said.
China recalled its ambassador to Lithuania in August after the Lithuanian government announced its decision to allow Taiwan authorities to open a "representative office" under the name of "Taiwan".