N China region offer free ticket to stranded tourists
Share - WeChat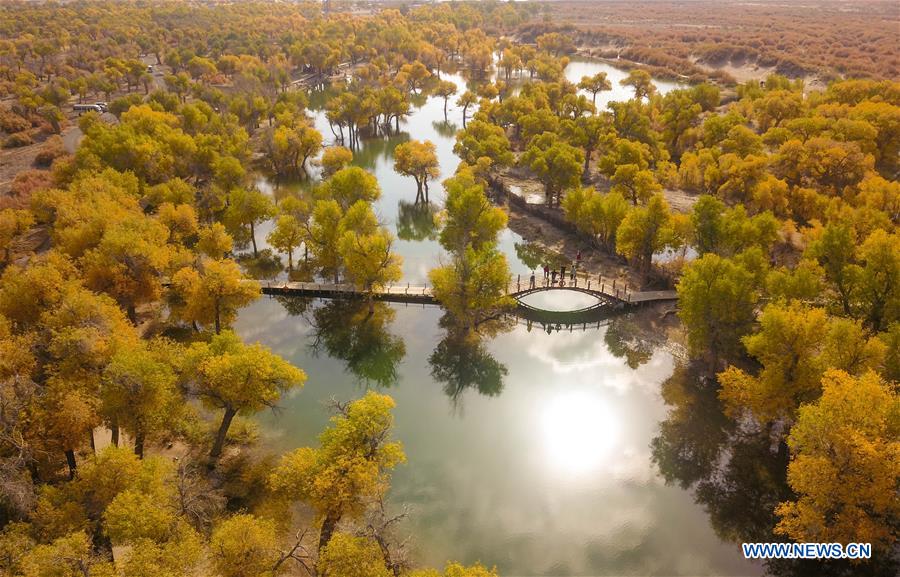 An area in North China's Inner Mongolia autonomous region has won thumbs up from netizens across China for offering free tickets to its three core scenic spots to tourists stranded in the area due to the COVID-19 outbreak.
Epidemic prevention and control measures have confined many tourists to hotels in the Ejine Banner, which recorded 23 confirmed COVID-19 cases in the latest round of outbreak by Friday.
On Thursday, the local tourism society in the Ejine Banner made the free ticket offer in an open letter.
Each tourist will be given a ticket to the three scenic areas, which will be valid for three years starting from 2021. The three scenic spots include a 5A tourist attraction, the Ejine Desert Poplar Forest.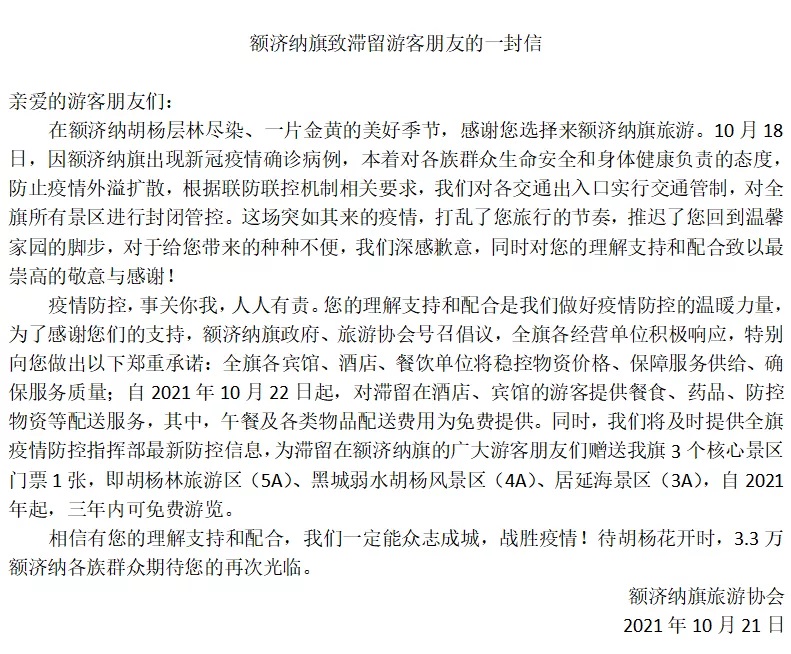 In addition, the letter said from Friday they will offer delivery service of meals, medicines, epidemic prevention materials to tourists stranded in hotels. Among them, the delivery fee for lunch and various items will be free of charge.
In the letter, the society also apologized to the tourists and expressed gratitude to them for their support and cooperation.
This letter touched many netizens. Some of them said, "It's really nice" and "I will definitely go to Inner Mongolia to see poplar forest in the near future", in the comment section.