Chasing the holy grail in fashion
Share - WeChat The global public health crisis has made designer brands more aware of the need to protect the environment while supporting the resale market. Wang Yuke reports from Hong Kong.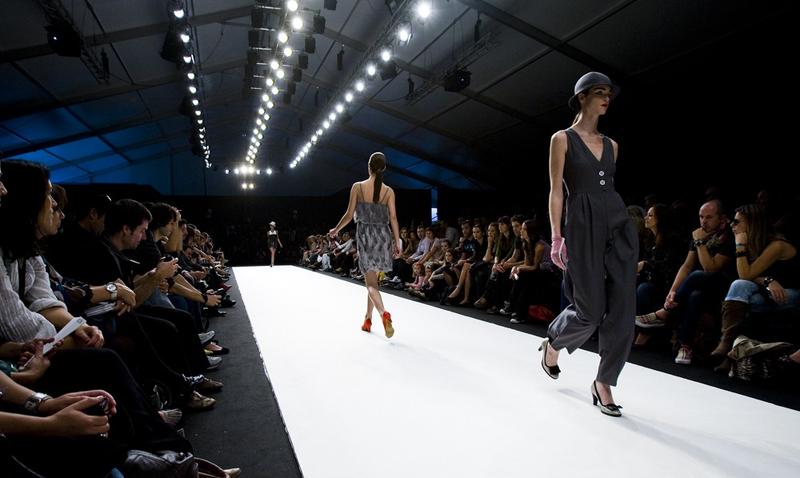 Fashion designer brands' aversion to the resale market, backed by a minority of consumers who go for secondhand goods purely for environmental reasons, is preventing sustainable consumption from becoming mainstream.
These labels will have to contest a tug of war with the resale market before agreeing to drive sustainability forward, and sustainability education will help change their mentality.
Fashion brands are increasingly infusing such buzzwords as "organic", "sustainable" and "eco-friendly" into their design, production and advertising — implying that "we care about the planet and endeavor to do fashion without sacrificing the Earth".
It's also clear to them that selling secondhand fashion immensely reduces carbon footprint and contributes profoundly to the circular economy. But many fashion brands are doing their utmost to distance themselves from the resale market for legitimate reasons. They fear losing their wealthy clientele, having new products cannibalized and counterfeit goods discrediting their brands.
"It doesn't make monetary sense for a brand to sell old items. The profit margin for selling secondhand goods is minute," said Robert Meeder, former associate chair at the Savannah College of Art and Design Hong Kong. Making profits without damaging the environment is a holy grail that the fashion industry has been striving for, but is not close to achieving.
What could fashion brands do to wreak less havoc on the environment when they're paranoid about the resale market? "They can make less but make (it) better," said Meeder. "This is already happening slowly. Making more unisex items, classic items or timeless pieces helps."
Move to sustainability
The global health crisis has prompted brands to reflect on how fashion has sabotaged the environment, prompting some designer brands to make aggressive moves. Italian luxury fashion brand Gucci has cut its seasonal fashion shows from five to two, declaring that the fashion calendar is obsolete. The company's creative director Alessandro Michele announced in May 2020 his intention to reduce Gucci's fashion shows, to "abandon the worn-out ritual of seasonalities and shows" in order to regain a "new cadence".
A report jointly issued by fashion tech company Ordre and UK nonprofit group Carbon Trust in 2019 said the industry emitted 241,000 metric tons of carbon dioxide annually from travel costs associated with the quarterly fashion months — equivalent to a small country's yearly emissions.
In the long run, some project, designer labels will have to embrace the resale bandwagon, as history has shown that a controversial new phenomenon could become a new norm.
Michel Gutsatz, visiting professor of marketing at China Europe International Business School and HKU Space, said the secondhand market will complement a brand's primary business — and not compromise it. "For some consumers, once they've bought secondhand products, they'll buy new when they have a bigger budget. Others will go on buying secondhand because they do not want to spend their resources on new products and prefer buying more secondhand goods," Gutsatz said.
Research conducted by the Boston Consulting Group, a global management consulting company, last year found that nearly 50 percent of pre-owned shoppers of a brand bought its new products later and concluded that pre-owned consumption is a key driver of customer acquisition.
Such consumer behavior will ultimately drive the brands to accept resale platforms, Gutsatz said. History shows that brands tend to shift from intense objection to acceptance when a new phenomenon comes along, which is interpreted as a threat. "Remember that in 1995, luxury brands were all against the internet. I remember having discussions with CEOs and giving conferences between 1995 and 2000, telling them they were making strategic mistakes. They have come round to embracing it, of course," Gutsatz said.
The secondhand market is not only conducive to sustainability, but also crucial for brands' long-term revenues and prospects, said Alan Della Noce, fashion creative director and professor of design at Politecnico di Milano, an Italian scientific-technological university. "If there are two options — a new $6,500 bag from a designer label that keeps the value of your purchase intact after years or that can even increase its value over time, and a new $1,500 bag from the same brand that's unable to maintain the product's value in the aftermarket — which would you prefer?" he asked.
He presumes that many consumers would perceive purchasing the expensive one as a better choice in terms of money management — an investment. "So the secondhand market has an impact on the purchasing decisions for new products as well," Gutsatz said. "The key is controlling the narrative: Luxury companies are partnering with secondhand platforms or building their own channels for pre-owned products. If they win the challenge of maintaining a high level of customer experience in the process, they're securing a bright future for their brands and for their revenues."
It's a legitimate concern for luxury brands that the popularity of the secondhand market could spawn a crop of counterfeits tarnishing their reputation. It's essential to find an answer to the problem, or brands will still be balking at the thought of engaging in the secondhand market to benefit the circular economy.
Gutsatz suggested luxury brands use blockchain to maintain their products' value and authenticity. "They should invest in blockchain and offer digital certificates for all their products," he said. As such, they show responsibility to their customers with a virtual authenticity certificate guaranteeing that a product is genuine.
The only thing luxury brands can do is to continue producing better and consistently high-quality products, Meeder said. "The moment luxury brands start producing cheaply is when the items can be easily replicated and when you have a lot of fakes."
The more technically detailed the product is, the more energy cost for the sham factories to imitate, he added. So the bottom line is that brands must stay competitive.
Margaret Bishop, a global consultant to the apparel and textile industry, paints a rosy picture with a more sustainable level of consumption taking hold in the coming years with "an increasing share of consumers choosing to buy less and buy better (quality)".
Brands need to think about how much money they throw away by overproducing and then heavily discounting to move all the surplus stock, she said. "Their profits would grow and their environmental impact would decline if they would better align their production with real consumer demand."
Fashion is intrinsically not sustainable. More than exhausting resources, it wastes a huge amount of materials. For example, in manufacturing a designer handbag, only a patch of prime leather is cut out for use, while the leftovers serve other purposes or go to the landfill. Communication is an effective vehicle to encourage brands to balance quality, profits and sustainability, notes Chris Lo, associate professor of fashion retail and marketing at the Hong Kong Polytechnic University.
That's where education can help to ingrain sustainable design and production in students of fashion and textiles.
Going green
PolyU is at the forefront of sustainability education. It's the only university offering "Sustainability in Fashion and Textile" as a core subject. This covers everything from materials, branding, communications, and how to leverage sustainability for brand equity.
The subject used to be a selective course only for students of the Institute of Textiles and Clothing. Students, unexpectedly, showed enthusiasm when the course was introduced. "It was fully registered straight away," Lo said. "So we had to increase the quota to 70, and it's been snapped up again. Now we have made it a core subject with a class of 180 students."
Lo approached Redress — a Hong Kong-based charity promoting sustainable fashion — seeking a partnership to launch a sustainability subject open to all students, where Redress will provide workshops for students to translate their sustainability concept into products.
Morgane Parizot, education director of Redress, said it is encouraging to have more academia and educational institutions forging partnerships with Redress. "Our 160 key partnerships so far allow sustainability education a profound reach. It solves the problem that the institutions have a difficult time implementing those much needed modules, teaching materials, credit system and the entire valid program from scratch," Parizot said.
She said there has been a paradigm shift in sustainability practice for the industry. Instead of idle engagement or tick-the-box exercises, their company partners have apparently been devoted to contributing to sustainability in the past two to three years, Parizot said. "Education is a core part of their partnership and sponsorship with us."
Sustainability is not a corporation-level decision but a strategic one, Lo said. He said he hopes businesses, especially startups, will wake up to the concept. Speaking of a study on the backgrounds of chief sustainability officers from some US companies, Lo said half of them came from disciplines like marketing, public relations, finance and compliance. "This is not right. I want to change the misunderstanding about sustainability."
Public education on sustainability will certainly inspire consumers to make better informed shopping decisions by factoring in environmental costs. But Lo holds that educating the senior management of brands and policymakers will be more efficient and effective in making a difference than educating consumers.
The government requires home appliance suppliers to attach labels to their products, stating the amount of energy consumption. This gives consumers easy access to information about whether the appliance is energy efficient, which informs their purchasing decisions. However, there's a void in legislation requiring fashion brands to do the same, Lo said, explaining that consumers cannot distinguish products that leave a lower carbon footprint from carbon-intensive ones.
"We need some enforcement along the same line for fashion brands," prodding them into practicing sustainability in production, Lo said. "All brands already have their product recall mechanisms in place. Why don't the customer management department (of the brand) and the legislation (of the Hong Kong government) incorporate sustainability into their quality control system?"
Consumers need to spend time reflecting on what they truly cherish in life and if buying can do the trick.
Tanja Wessels, who moderated the 2021 Fashion Summit in Hong Kong, asked rhetorically: "If that new dress or that new product is so fantastic, why do we keep on doing it every month? Because it's not really making us happy. It's just relieving boredom or just taking our mind away from our troubles in life. We distract ourselves with these things. If we look back at your life, are we really happy that you had 50 wonderful dresses and 60 handbags?"
To reverse the wasteful consumption on the consumer's part, "we need to understand ourselves better and get better at finding joy in places that don't have price tags", Wessels said.
The ease of discarding the old and replacing it with the new makes people prize the goods they own less and less.
Maybe if human beings reassess the value of their possessions from an emotional standpoint, which defines the intrinsic self and social selves, they won't abandon them so easily. In other words, buy more things that serve as a testament to pedigree, memories and identity.