Despite dangers, politicians must not isolate themselves
Share - WeChat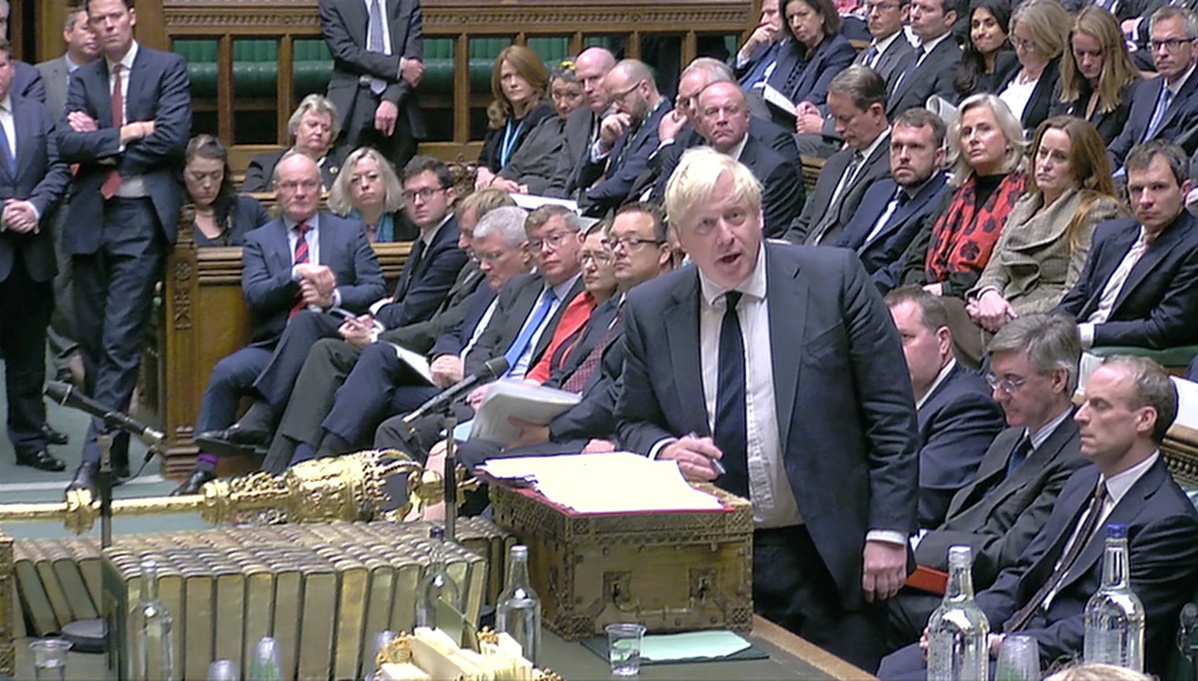 The killing of a popular member of Parliament in the United Kingdom during a routine advice session with members of the public he represented has sparked much soul-searching about the impact of the increasingly aggressive and even violent tone of modern politics.
In the aftermath, the debate in the UK has focused on whether there is now a need to erect more robust barriers between politicians and those who elect them.
Elsewhere, there has been a surge in spending on security measures among members of the United States Congress after the Jan 6 storming of the Capitol Building in Washington, DC, that many believe was an attempted coup.
In Canada, security has been stepped up around politicians after a wave of threats from anti-vaccination activists.
It is a similar picture in other representative systems where elected politicians face aggressive abuse and even death threats broadcast through the megaphone of social media.
Threats and violence against politicians are not a phenomenon confined to the West. Singapore politician Seng Han Thong suffered two attacks by disgruntled constituents, in 2006 and 2009, the second leaving him with extensive burns.
The fatal stabbing on Oct 15 of Member of Parliament David Amess, a veteran politician from Boris Johnson's Conservative Party, was the second killing of a UK parliamentarian in five years.
In the week before the UK's divisive Brexit vote in June 2016, the Labour Party's Jo Cox was killed in the street by a far-right terrorist while on her way to a meeting with local residents.
Reaction to both deaths has included the thesis that growing divisions within some societies, coupled with a coarsening of political debate both within and beyond parliaments, have created a potential for violence among a minority.
The dilemma is that measures to distance politicians from the people they represent might worsen a mood of growing distrust between the public and those who govern them.
Violence against politicians is not a new phenomenon. Even in modern times they have been targeted on ideological grounds or by psychologically unstable individuals. In the five years between 1979 and 1984, three serving politicians were killed by Irish Republicans, one in the course of a bombing that targeted then UK prime minister Margaret Thatcher.
Those killings were seen as a brutal and unacceptable tactic in a political conflict and served to unite rather than divide public opinion in the face of the aggressors.
Today, however, politicians in many countries, including the UK, have had to adjust to daily threats and menaces from often anonymous individuals with a variety of axes to grind. They have ranged from anti-immigration militants to anti-vaccination activists to the more extreme elements of France's "yellow vest" movement.
Actual violence is still mercifully rare. But the growing volume of threats, driven by social media, risks changing the nature of politics in representative systems.
UK politicians have traditionally maintained an open-access attitude toward those they represent to an extent that even some of the country's closest allies find quaint. Members of Parliament maintain a system of "surgeries" at which any member of the local community they represent is entitled to meet them face-to-face for assistance or advice.
These sessions are routinely held at unprotected meeting places with minimal security measures in force. That model is now under threat as Parliament considers tougher measures to safeguard its members and their staffs.
In the US, where public sessions between politicians and the public have been routine, members of Congress can now be reimbursed for buying security equipment such as bulletproof vests.
It could be argued that the likelihood of politicians being victims of violence is not significantly greater than it has ever been. By placing themselves in the public eye and taking responsibility for sometimes unpopular measures, they will inevitably be the potential targets of a tiny extremist or unstable minority.
Nevertheless, current concerns about security risk turning into a moral panic about harsh divisions in many societies and the collapse of rational political debate.
The reality, in many different kinds of society, is that the majority usually find themselves somewhere in the middle. If there is a decline in trust in politicians, locking them away from the public is probably not the best way to overcome it.
The legacy of Amess that has emerged in the days since his death is that he was among the best-liked members of the 650-member House of Commons.
Politically to the right of the ruling party on a number of issues, he nevertheless received widespread tributes from his most ardent political opponents in the opposition Labour Party for his personal kindness and his dedication to those he represented.
That serves as a lesson that familiarity in politics, whether between opponents or with members of the public, does not necessarily breed contempt. Rational fears over security should therefore not be allowed to reinforce the isolation of politicians and the divisions and suspicions that already exist.
Harvey Morris is a senior media consultant for China Daily UK.