China vows more contributions to global food and nutrition security
Share - WeChat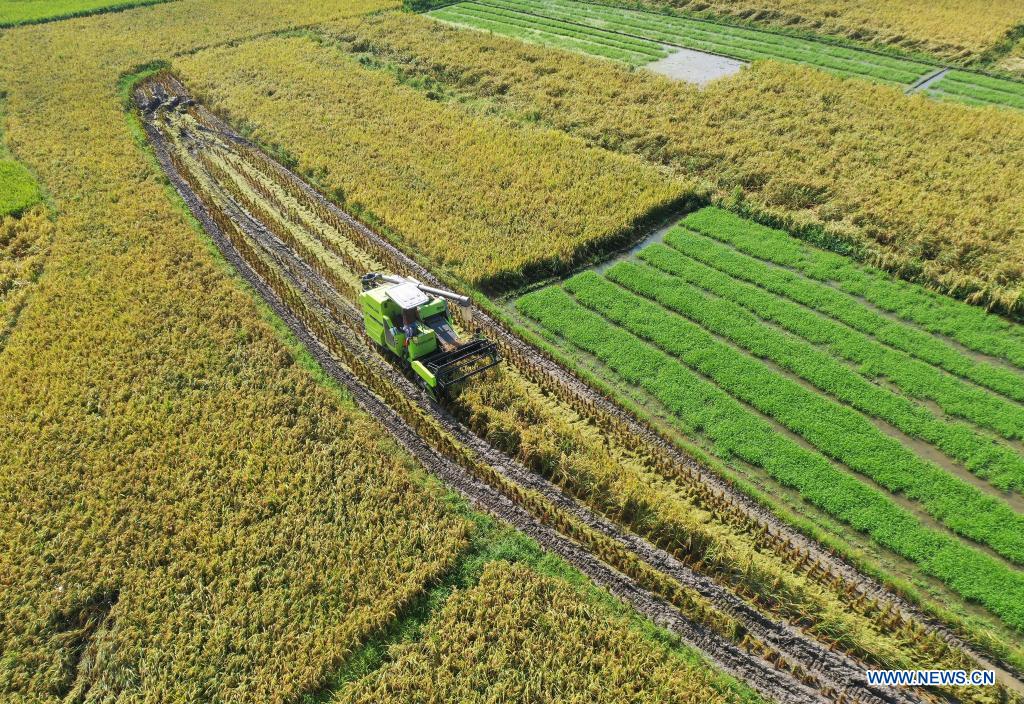 By completing the building of a moderately prosperous society in all respects, as well as plans to implement the rural vitalization strategy, China has made and will continue to make contributions to global food and nutrition security, said officials from China and abroad.
Under the leadership of the Communist Party of China, which celebrates its centenary this year, Chinese people have successfully addressed the problem of food and clothing that had bothered them for centuries, and have made the historic transformation from pursuing the goal of "having enough food" to the new target of "having better food", said Zhang Wufeng, head of the National Food and Strategic Reserves Administration.
"A strategy on national food security has been established since the 18th CPC National Congress in 2012 to strengthen China's capacity in food production, reserve and distribution, which has provided a strong support to building a moderately prosperous society in all respects," he added.
Zhang made these remarks in a speech delivered at an event to celebrate the 41st World Food Day and China's National Food Security Publicity Week, which was held in Wuhan, capital of Central China's Hubei province, on Saturday.
The event was organized jointly by the National Food and Strategic Reserves Administration and other government bodies including the ministries of agriculture and rural areas, education, technology and sciences.
The theme of this year's World Food Day is "Our actions are our future National Food and Strategic Reserves Administration. Better production, better nutrition, a better environment and a better life".
Carlos Watson, the representative of Food and Agriculture Organization of the United Nations in China and Democratic People's Republic of Korea, said in a speech at the event that the theme was chosen to remind people that the world is off track to ending hunger and malnutrition in all its forms by 2030, with one in 10 people - up to 811 million in total - going to be hungry every day in 2020.
He said such a situation calls for a transformation toward sustainable agri-food systems, as well as consensus and concrete actions from all.
In terms of taking actions, Watson said he has seen China's goals of rural vitalization strategy, which strive to build the rural areas with "thriving businesses, pleasant living environment, social equity and civility, effective governance and prosperity".
He's also happy to notice that this year's National Food Security Publicity Week in China cherishes the theme on "Developing food industry, supporting rural vitalization".
With the implementation of the rural vitalization strategy during the 14th Five-Year Plan Period (2021-25) and beyond, "we are looking forward that China will embrace a stronger, more upgraded, innovative and sustainable food industry in the country, which will not only benefit the Chinese people, but also contribute greatly to global food and nutrition security as it did over the past decades," Watson said.
Zhang said China will take more steps in the future to further ensure food security in China, and meanwhile promote a healthy, stable and sustainable development of international food supply.
Such measures will include implementing a high-quality food project domestically, which will improve the production, purchase, reserve, processing and sales of food; to carry out food-saving campaigns, which will help form a good environment of cherishing food in the whole society; to speed up the legislation of food security and to facilitate more international cooperation.