Sweet, sour and many other tastes in between
Share - WeChat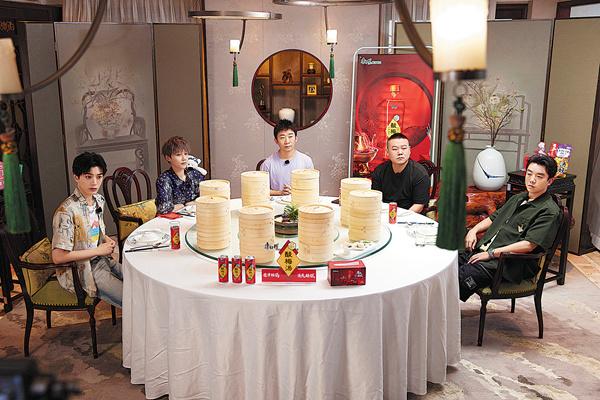 A television show takes viewers on a tour of cities' culinary attractions, Zhang Lei reports.
When Chinese think about a signature dish of Northeast China, guobaorou will often be the first thing that comes to their mind.
Beyond being aware that it consists of sweet-and-sour flavored double cooked pork slices, few would know about its origins and a love story from Harbin in Heilongjiang province that goes with it.
In the beginning of the 20th century a man named Zheng Xingwen was appointed the chef for local government in Harbin to serve both local and foreign guests. One of his dishes, fried pork slices, was a favorite among guests.
Zheng married a Russian who was not used to the salty flavor of the pork dish, so he created a sweet-and-sour flavor version just for her. Later the dish became a favorite among both foreign guests and locals and was named guobaorou.
That story was recounted in the third episode of the food themed reality show Dakaba Chihuotuan. Guests in the show enjoyed a feast of classic Harbin food including guobaorou after hearing Zheng's grandson tell the story.
The show, which premiered on Dragon TV in August, features a foodie group of celebrities exploring local food in six cities throughout China.
They stay in each city two days and one night, visiting nine places relating to local signature dishes. Each dish is designed into a puzzle with three clues and the guests have to play games with local people to gain those clues.
Most Popular