World inspired by China's great efforts
By CHEN WEIHUA in Brussels, WANG MINGJIE in London, LIU YINMENG in Los Angeles,WANG MINGJIE,LIU YINMENG and YIFAN XU in Washington | CHINA DAILY | Updated: 2021-10-16 08:32




Share - WeChat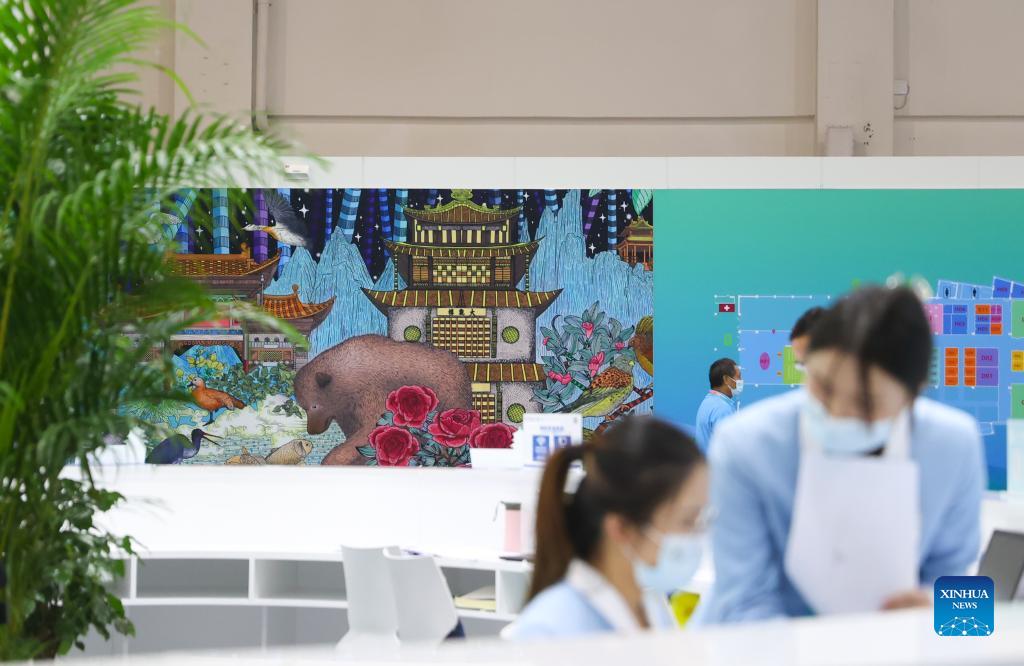 Experts praise Beijing's contributions in linking economy with environment
President Xi Jinping's remarks at the COP 15 meeting have demonstrated China's commitment in embracing a green economic system and boosted confidence in global biodiversity conservation, international experts said.
Xi delivered the speech via video conference on Tuesday at the leaders' summit of the 15th meeting of the Conference of the Parties to the Convention on Biological Diversity held in Kunming, calling for all-hands-on-deck efforts to build a community of all life on Earth.
Erik Solheim, former under-secretary-general of the United Nations and former executive director of the UN Environment Programme, told China Daily that "Kunming should be a watershed moment for the relationship between humans and nature".
"We need a new humility seeing humans as part of nature, not masters of the universe. China has a huge opportunity to lead after spectacular domestic progress protecting nature and creating a beautiful China," he said.
He praised China's hard work to advance biodiversity conservation at home, saying that it is an inspiration to the world.
"China's success in tree planting, greening of deserts, improving the ecosystem of the Yangtze and protecting iconic species like the giant panda in Sichuan can inspire the world," Solheim said.
"President Xi's promise that China will green an area the size of Belgium every year from now to 2025 is amazing good news."
Zhou Weisheng, a professor at the College of Policy Science at Ritsumeikan University, said China's pursuit of building a community of all life on Earth could be traced back to its ancient beliefs.
"China has had the idea of harmony between people and nature since ancient times," said Zhou, adding that the idea advocates the harmonious coexistence of man and nature while emphasizing the spirit of biodiversity.
Reiterating commitment
Christopher Bovis, professor of international business law at the University of Hull in the United Kingdom, said the COP 15 meeting "reiterated the commitment of China to the indissoluble link of economic development and environmental protection".
China has taken the lead by investing 1.5 billion yuan ($233 million) to support biodiversity protection in developing countries and calling upon other economies to follow its example, Bovis said.
Ken Alex, project climate director at the UC Berkeley Center for Law, Energy and Environment, praised Xi's remarks as "a welcome start" to further strengthening biodiversity and ecosystem protection worldwide.
"President Xi's announcement of a fund for environmental protection in developing countries is certainly welcome news, as is the creation of new national parks in China," he said.
These are important initial steps, but it is also the case that in the face of climate change, Alex said we need concerted effort to protect biodiversity and ecosystems.
"We are at a truly existential moment, and must act with greater intention and alacrity. Certainly, President Xi's proposal and comments are a welcome start," he said.
Some also see biodiversity conservation as windows of opportunity for global cooperation.
Quansheng Zhao, an international relations professor and chair of the Asian Studies Research Council at American University, said China and the United States could put their hands together in protecting biodiversity.
China and the US can learn from each other as the two countries "have their strengths and weaknesses in different areas", said Zhao, adding that no matter what the big picture of US-China relations is, cooperation and mutual learning on biodiversity between the two sides can and should be promising.
Wang Xu in Tokyo and Zhao Ruinan in Beijing contributed to this story.