Art reflecting Chinese core values wins critical acclaim
Share - WeChat Editor's note:
Chinese President Xi Jinping called on local artists to present socialist core values in their works at the Symposium of Cultural and Art Work in Beijing on Oct 15, 2014.
"Fine art should be like sunshine from a blue sky and a breeze in spring that will inspire minds, warm hearts, cultivate taste and clean up undesirable work styles," Xi said at the symposium, which gathered some of the country's most renowned authors, actors, screenwriters and dancers.
He said art should "present patriotism as the main theme and foster correct viewpoints of history, nationality and culture, as well as strengthen pride in being Chinese".
"Pursuit of the true, the good and the beautiful" is the mission of artists, as the best works of art "touch people, baptize their soul and enable them to find beauty in nature, life and their minds," he added.
As China's cultural and art workers are answering the president's call in their own ways, the past few years have seen a surge in the production of works of arts and literature that have won both popularity and critical acclaim. Here are some outstanding examples.
Movies
1. The Wandering Earth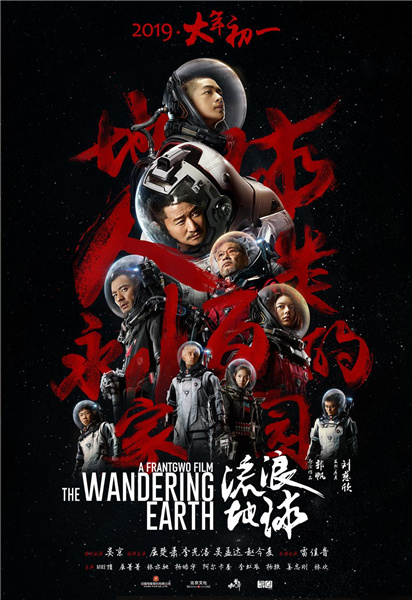 The Wandering Earth, based on a short story of the same name by award-winning sci-fi writer Liu Cixin, has hauled in 4.69 billion yuan ($726 million) at the box office according to Chinese review site Douban.
It has received generally positive reviews from critics, with The Hollywood Reporter describing it as "China's first full-scale interstellar spectacular."
The film tells a story of an epic project to move the Earth and its 3.5 billion residents to a remote star system in the near future because the Sun is dying and about to swallow up the Earth.
2. My Country, My People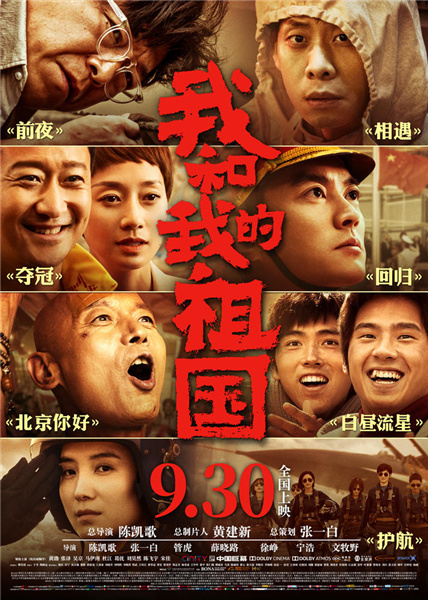 Depicting stories of ordinary people during some of China's most memorable times, the seven-part anthology film My Country, My People was directed by seven prestigious directors: Chen Kaige, Zhang Yibai, Guan Hu, Xue Xiaolu, Xu Zheng, Ning Hao and Wen Muye, and stars many of China's top actors.
The film was released in China on Sept 30, 2019, to commemorate the 70th anniversary of the establishment of the People's Republic of China.
Most Popular