EU goes the 'extra mile' to address NI challenges
Share - WeChat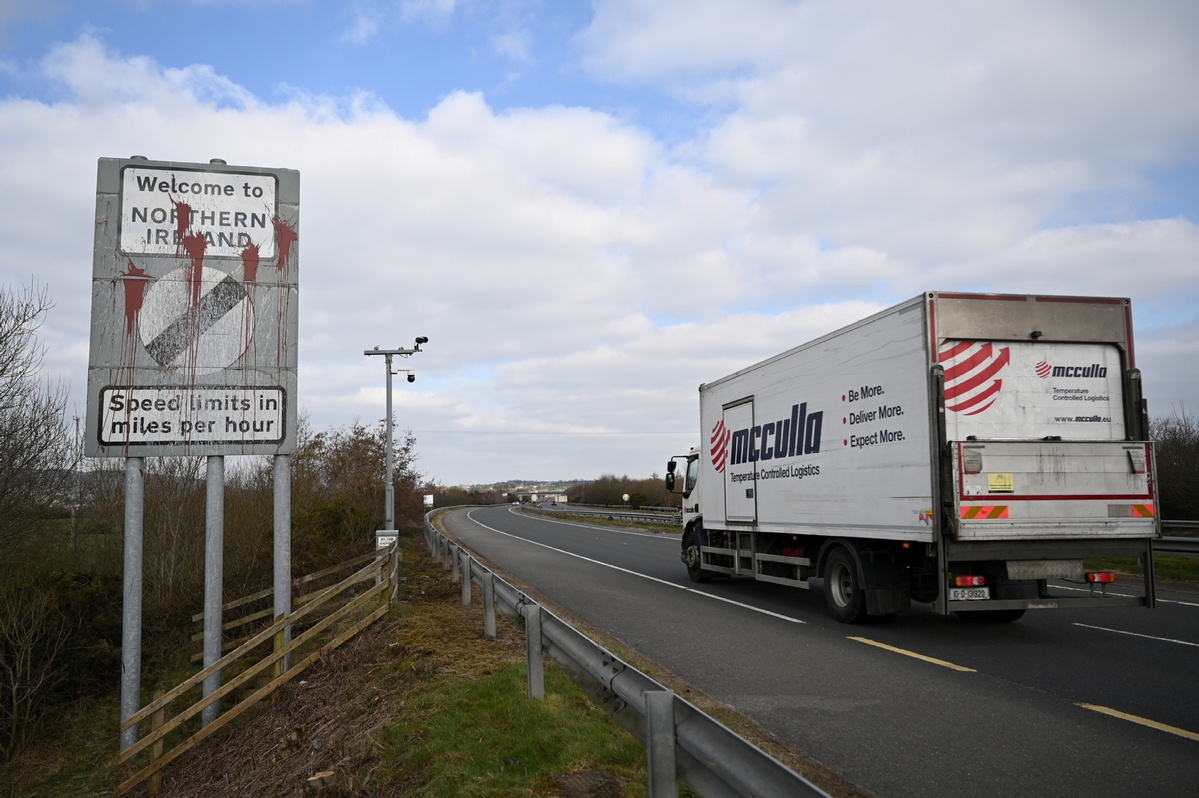 The European Union's ambassador to the United Kingdom has made it clear that Brussels has gone as far as it can to change post-Brexit arrangements concerning goods coming into Northern Ireland from the rest of the UK.
Joao Vale de Almeida told the BBC the bloc's proposals, announced on Wednesday, to scrap 80 percent of checks on goods entering Northern Ireland were "unprecedented", after reports emerged that the UK would reject the offer.
Less than a year after the Brexit withdrawal agreement was reached, both sides acknowledge problems with the Northern Ireland Protocol, but solutions continue to differ in ongoing talks.
The EU recognizes the current trading arrangement has caused problems for businesses in Northern Ireland and has suggested changes to the agreed deal in an effort to solve the dispute.
Speaking on the BBC's Newsnight program on Wednesday, Vale de Almeida said: "What we have presented in Brussels today is unprecedented. And I have been working for the EU for almost 40 years now.
"What we have done today goes very far. We went the extra mile to address the problems that were created by Brexit in Northern Ireland, which the protocol tries to mitigate."
UK government sources admitted the EU had gone further than the UK had expected.
The move means David Frost, the UK's Brexit minister, may be willing to compromise over the role of the European Court of Justice, or ECJ, in Northern Ireland, media reported.
The UK wants to remove the ECJ from its oversight role as part of the Northern Ireland Protocol, and essentially, it wants an international arbitration panel to rule on disputes relating to it instead.
But a compromise is possible, a UK source told the Telegraph. "If we are to come to an agreement it is one that will endure forever, which is why the ECJ is so central to it," the source said.
"Without new arrangements on governance, the Protocol will never have the support it needs to survive," a UK government spokesperson said earlier in the week.
The EU, on the other hand, has said it would be very hard for the Northern Ireland Protocol to continue without the court's oversight.
The EU's proposals put forward on Wednesday made no mention of the EU court's oversight of the Northern Ireland Protocol, which Maros Sefcovic, the European Commission vice-president, suggested were less important.