India should stop catering to jingoists: China Daily editorial
Share - WeChat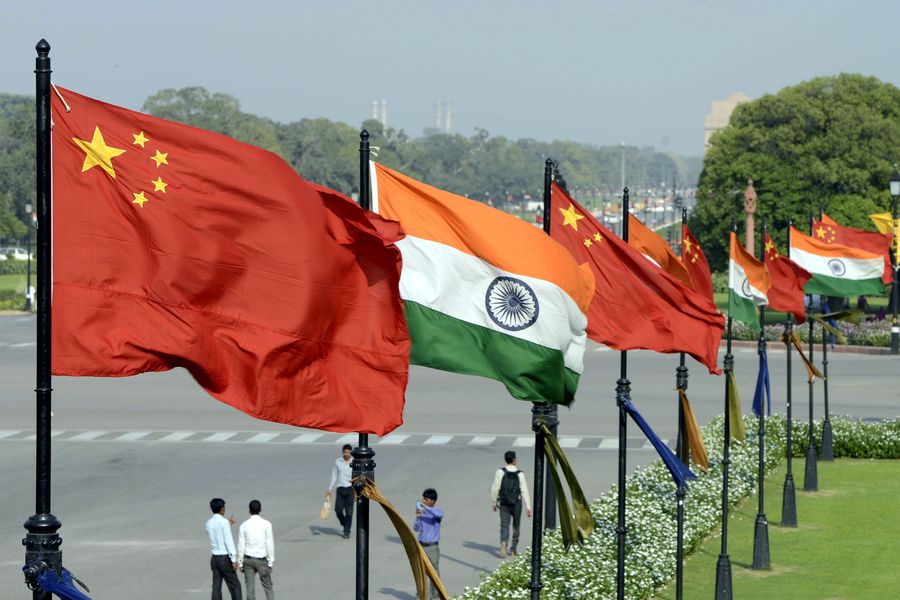 While the situation along the Actual Line of Control has generally stabilized, New Delhi has kept sending worrying and complicating signals and even taken unilateral and confrontational moves to ratchet up the border dispute with China. Such a stance is detrimental and will only worsen the already ailing relations between the two neighbors.
In a provocative move, India's Vice-President M. Venkaiah Naidu on Sunday paid a visit to Southern Tibet, which India unilaterally and illegally refers to as "Arunachal Pradesh". This was naturally met with strong opposition from the Chinese side.
Given the current low level of mutual trust between the two sides, Beijing has a good reason to demand New Delhi stop taking any actions that may complicate the border issue and undermine bilateral ties. New Delhi shoulders an unshirkable responsibility to work with Beijing to bring bilateral ties back onto a sound and stable terrain.
Yet, it seems that New Delhi has little intention of sincerely working with Beijing to find a solution to deescalate tensions in the border area. The 13th round of the China-India Corps Commander Level Meeting, held on the same day of Naidu's ill-intentioned visit, was the latest example of this.
During the meeting, the Indian side insisted on making unreasonable and unrealistic demands, which meant the negotiations ended in a stalemate. Such a counterproductive attitude on the part of the Indian side prompted Beijing to urge New Delhi not to misjudge the situation.
Since the Galwan Valley clashes in June last year, China-India ties have remained strained. The rising nationalism in Indian society, which the Indian media have been fueling, has only fostered a greater trust deficit between the two sides.
Last month, buoyed by India's participation in a new security alliance with the United States, Japan and Australia, some Indian media spread misinformation, accusing the People's Liberation Army of trespassing, showing that they have not got rid of their old habit of depicting a confrontational India-China relationship.
Such hyping of an aggressive China by the Indian media has stirred up jingoistic passions in Indian society that are doing a disservice to the ongoing negotiations between the two militaries.
The war-mongering rhetoric from the Indian side has prompted speculation that the real intention of New Delhi is to drag China into a full-blown war.
If this is the case, the Indian side will pay a costly price for its strategic miscalculation and misjudgment. China has no intention of stirring up tensions, but it will never tolerate any infringement on its core interests and territorial integrity. It is essential that India not repeat past mistakes.
Most Viewed in 24 Hours
China Views