Climate impact felt in most land on Earth
Share - WeChat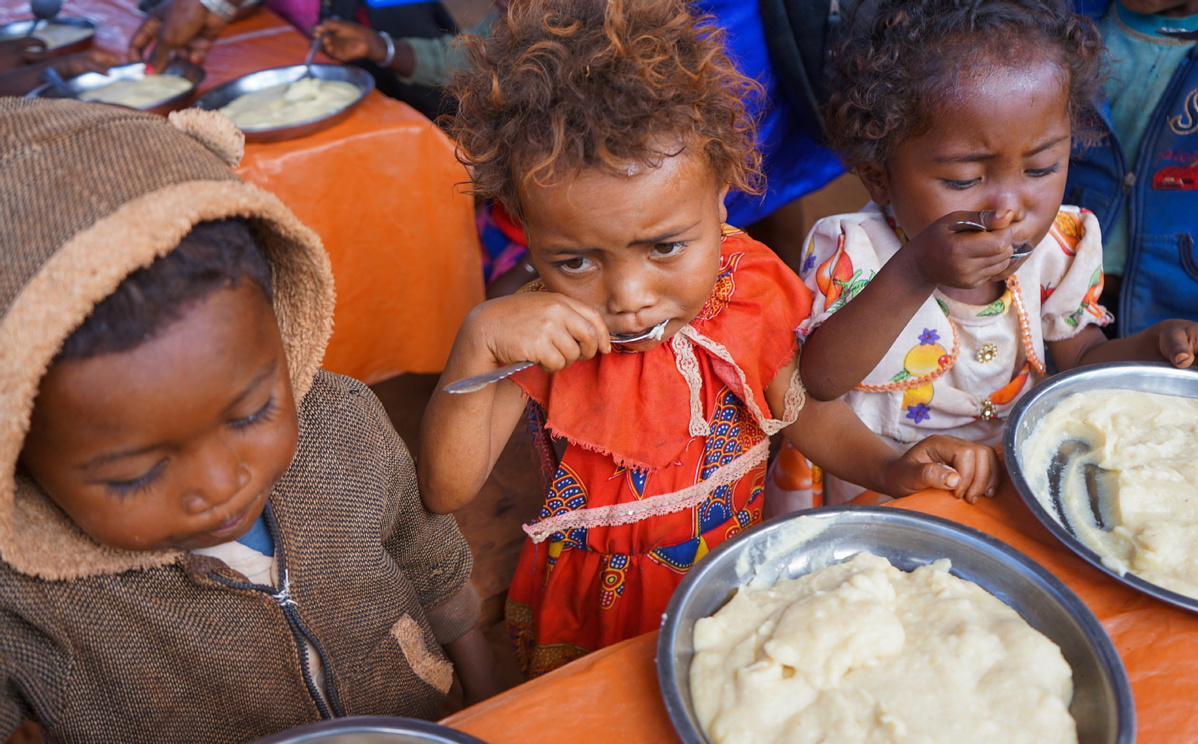 Study highlights 'attribution gap' between the global North and South
At least 85 percent of the global population could be experiencing the impact of climate change, according to a study.
Researchers used machine learning to analyze an estimated 100,000 studies of climate-related impact published between 1951 and 2018 and paired the analysis with data on human-caused changes in temperature and precipitation. Their results were published on Monday in the journal Nature Climate Change.
They found that there are temperature or precipitation trends that are at least partially attributable to human-influenced climate change visible on 80 percent of the world's land, where 85 percent of the global population lives.
"We have a huge evidence base now that documents how climate change is affecting our societies and our ecosystems," said lead author Max Callaghan, a researcher at the Mercator Research Institute on Global Commons and Climate Change in Germany, according to The Washington Post.
This study highlights an "attribution gap" between countries in the global North and South. The climate impact will be felt the strongest in the least developed countries, but little is known about what those effects will look like, Callaghan told ABC News.
"In high-income countries, almost all of those people live in an area where there is also lots of evidence about how that warming trend affects other systems," he said. "But in low-income countries ... there is little evidence about how that warming trend is affecting other things."
For example, Callaghan said that trends in temperature and rainfall in Africa could be linked to climate change.
At the forefront
"Developing countries are at the forefront of climate impacts, but we can see in our study there are real blind spots when it comes to climate impact data," contributing author Shruti Nath said, according to a news release by Mercator.
"Most of the areas where we are not able to connect the dots attribution-wise are in Africa. This has real implications for adaptation planning and access to funding in these places," he said.
Friederike Otto, co-lead of the World Weather Attribution initiative, who wasn't involved with the new climate impact research, said the study's estimate is likely too low, CNN reported.
"The study focused on changes in mean temperature and precipitation, rather than extremes, but we know that heat extremes are changing faster than mean temperatures, and that heat extremes are increasing almost everywhere," Otto told CNN. "It is likely that nearly everyone in the world now experiences changes in extreme weather as a result of human greenhouse gas emissions."
The findings come amid a major push to get countries to achieve more ambitious climate goals ahead of a United Nations summit in Glasgow, Scotland, next month.
One of the issues that will be discussed at the UN climate meeting is the amount of funding that developed nations can pledge to help the global South move away from fossil fuels and manage the impact of climate change.
Climate change has been linked to weather impact including heat waves, more frequent and intense precipitation, and droughts.
A recent report by the World Meteorological Organization found that in the past 50 years, extreme weather events or climate disasters have occurred every day, marking a fivefold increase over that period.
In the United States, climate disasters already have caused at least 388 deaths and more than $100 billion in damage this year, according to analyses from the Post and the National Oceanic and Atmospheric Administration.