Southern China braces for typhoon
Share - WeChat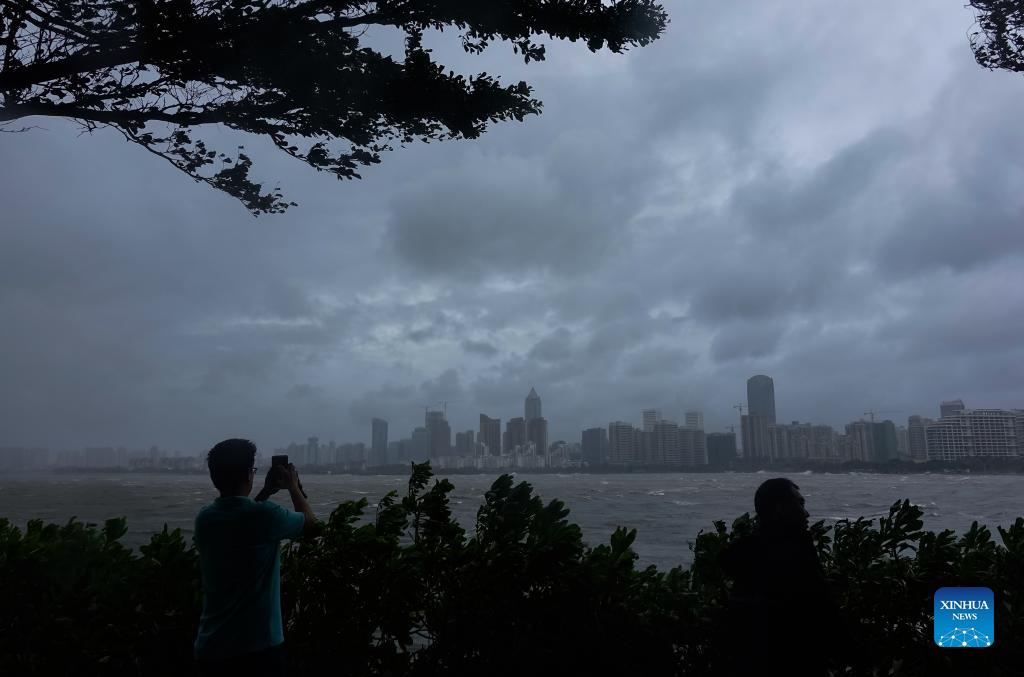 All schools and kindergartens and some supermarkets and banks were temporarily closed, most city bus services were suspended across the island while all fishing boats returned to safe shelters, said officials with the local authorities.
With its wind circle diameter spanning as much as 1,000 km, the powerful typhoon will bring rainfall of 20 to 40 centimeters from southern to northern parts of the island, according to the Hainan Meteorological Service.
From 6 am to 2 pm on Wednesday, Kompasu and cold air jointly brought as much as 50 millimeters of rain in 39 towns in 11 cities and counties across the island, with Limushan town, Qiongzhong county in central Hainan hit by up to 178.6 mm of rain, data from the local meteorological authority shows.
Meanwhile, heavy rains are forecast in parts of southern and eastern Guangdong province, with strong winds forecast to hit the southern coastline.
To ensure supply and price stability, local vegetable supply companies have reserved sufficient vegetables from inside and outside Hainan, including potatoes, Chinese cabbage and lettuce, with some sold for only 1 yuan (15 cents) per 500 grams, while some prices rose by 20 to 30 percent, according to local reports.