Efforts urged to rescue flood-hit relics in Shanxi
Share - WeChat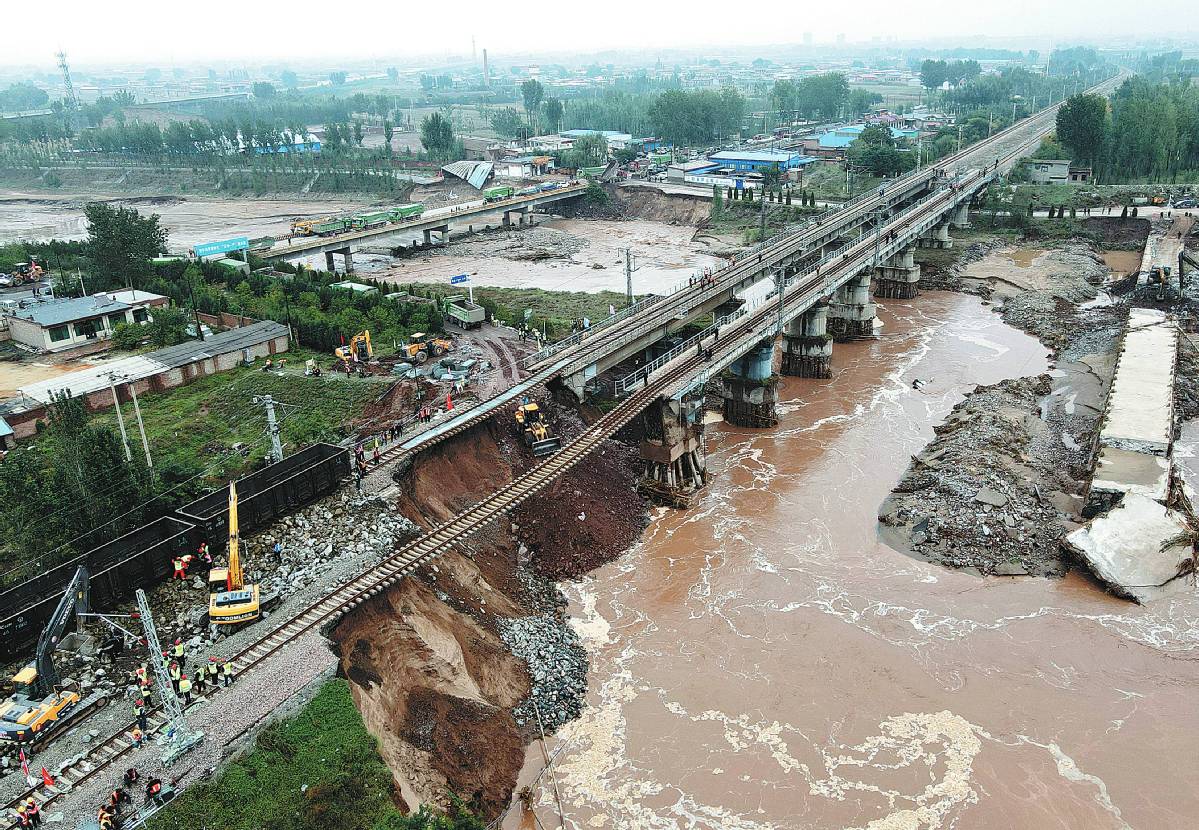 The National Cultural Heritage Administration briefed the media on the damage of flood-hit cultural heritage sites in Shanxi province on Tuesday.
As the continuous torrential rainfall earlier this month threatened ancient architecture in the province, 1,783 heritage sites all over Shanxi have been partially damaged as of Monday, according to the administration.
Major damage has been seen in cracks in walls, collapsed foundations and fences, and leaking roofs, and no person has been reported as injured in these ancient structures.
Among the damaged sites, 176 are registered key sites under national-level protection. Another 143 are under provincial-level protection, and 661 are under city- or county-level protection.
And 89 sites, including two national-level sites and seven provincial-level sites, are reported as "severely damaged", suffering from major structural damage or partially collapsing.
Shanxi is the main trove of ancient architecture in China. Over 28,000 ancient buildings remain above the ground, and 421 of them are registered as national-level key sites.
From 2016-2020, over 1.06 billion yuan ($164 million) was allocated from the fiscal expenditure of the central and provincial governments on the renovation and consolidation of major ancient architecture in Shanxi.
However, as the National Cultural Heritage Administration pointed out, many scattered heritage sites in the countryside, which are not rated, face the biggest threat from natural disasters like torrential rain. More than 800 of the sites damaged this time are lesser-known sites outside of protected lists.
Li Qun, director of the administration, vowed on Tuesday that emergency rescue funds will allocated to save and remedy cultural heritage sites in Shanxi, and these damaged sites will become the focus of conservation efforts in the future. A comprehensive survey of safety conditions of heritage sites in the province will be launched.