Xi launches $233m biodiversity fund
Share - WeChat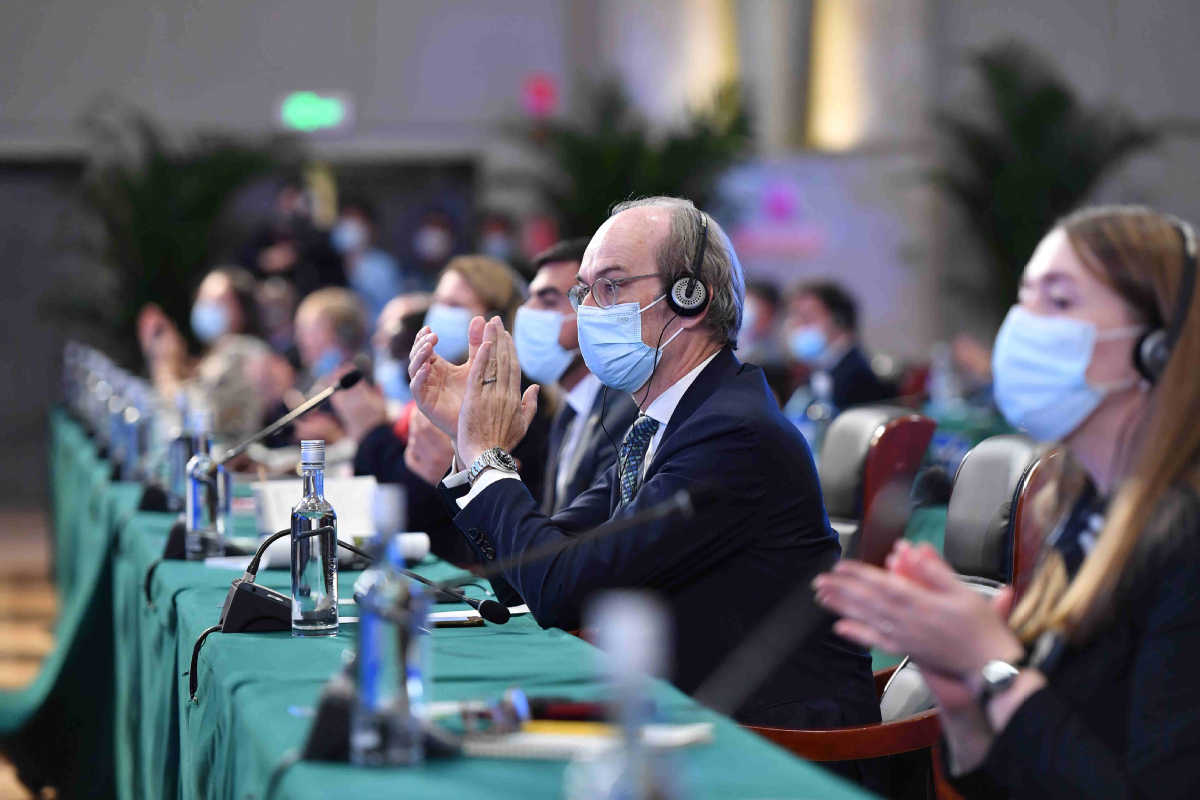 Saying that China has made remarkable progress in building an ecological civilization, Xi reiterated the country's commitment to implementing the new development philosophy, which emphasizes innovative, coordinated, green, open and shared growth, and building a beautiful China.
China is moving faster to establish a protected areas system with national parks as the mainstay in order to strengthen biodiversity protection, he said, adding that the protected land area is around 230,000 square kilometers and covers nearly 30 percent of the key terrestrial wildlife species found in China.
To achieve its targets for a carbon peak by 2030 and carbon neutrality by 2060, Xi said China will release implementation plans and supportive measures to cut carbon dioxide emissions in key sectors, and put in place a related policy framework.
"China will continue to readjust its industrial structure and energy mix, vigorously develop renewable energy, and make faster progress in planning and developing large wind power and photovoltaic bases in sandy areas, rocky areas and deserts," he said, adding that construction started recently of the first phase of projects with an installed capacity of approximately 100 million kilowatts.
United Nations Secretary-General Antonio Guterres and leaders of countries including Russia, Turkey, Kyrgyzstan, Papua New Guinea and Costa Rica also addressed the summit via video link.
Guterres thanked China for hosting the UN meeting, and called for a global consensus on ending the biodiversity crisis that threatens the survival of humankind. "Ecosystem collapse could cost almost $3 trillion annually by 2030," he said, adding that its greatest impact would be on developing countries.
Russian President Vladimir Putin also called for closer international cooperation on preserving biodiversity and providing related support to developing countries.
This conference is a good illustration that the objectives of nature conservation cannot be met by any country individually, Putin said, adding that is a common task for all countries and for all humankind.
He expressed his appreciation to China for supporting efforts to enhance international cooperation on environmental matters.
Turkish President Recep Tayyip Erdogan warned of the impact of the destruction of biodiversity on the environment, saying that Turkey is determined to preserve its rich biological diversity both on land and sea.
"We believe that the Post-2020 Global Biodiversity Framework, which is based on minimizing biodiversity loss by 2030, will duly serve the purpose," he said, adding that he hopes "fair, equitable and conscientious" solutions will be found to all global challenges.
Kyrgyz President Sadyr Zhaparov said his country is open and ready for active international cooperation on biodiversity protection.
"Only by joint efforts could we preserve the biodiversity of our planet and achieve desirable sustainable development in harmony with the environment."
Xinhua contributed to this story.