A symphony of Sino-South Korean friendship
Share - WeChat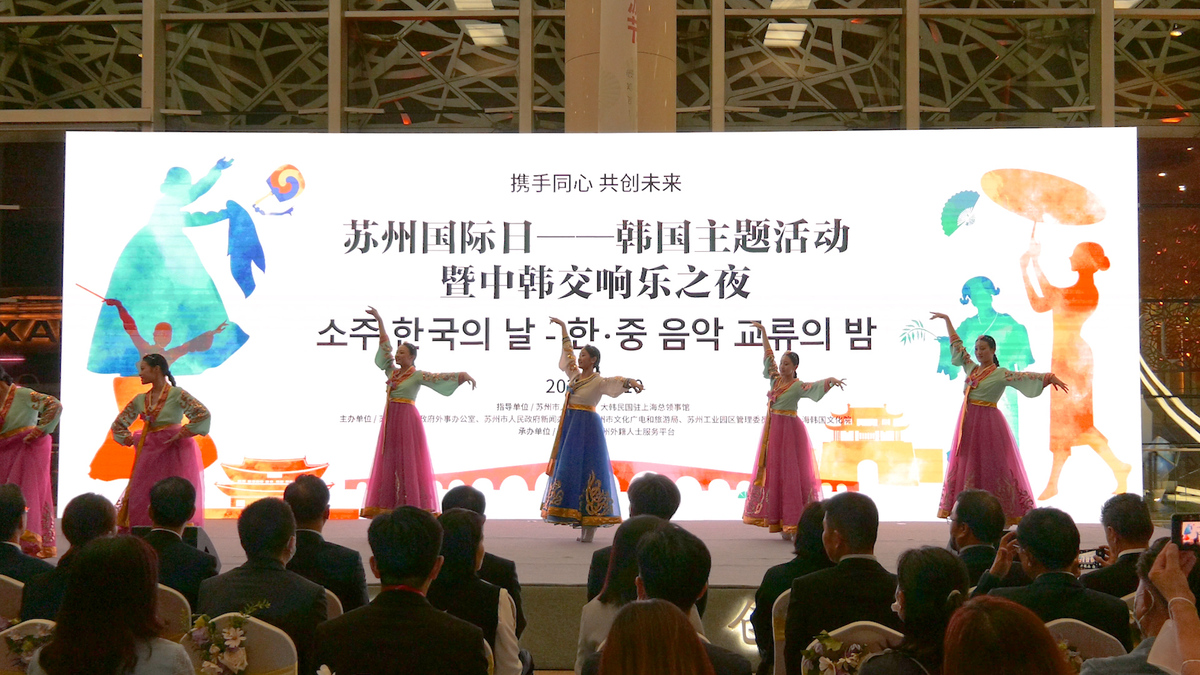 This year marks the launch of the China-South Korea Year of Cultural Exchanges as well as the 25th anniversary of Suzhou's sister-city relationship with Jeonju.
A cultural exchange event titled 2021 Suzhou International Day – South Korea Themed Events and China-South Korea Symphony Night was held on Oct 10 at the Suzhou Culture and Arts Center in the city of Suzhou, Jiangsu province.
Featuring a themed exhibition, interactive activities and performances, the event showcased the fruitful results achieved between Suzhou and South Korea in fields such as economy, trade, culture, education and sports. The event also sought to deepen the friendship between the two sides, according to the organizers.
Economic and trade cooperation between Suzhou and South Korea has been close for a long time. Today, Suzhou is home to more than 2,300 South Korean enterprises and about 5,000 South Korean nationals, said Wu Qingwen, acting mayor of Suzhou.