Beijing 2022 gets its skates on
Share - WeChat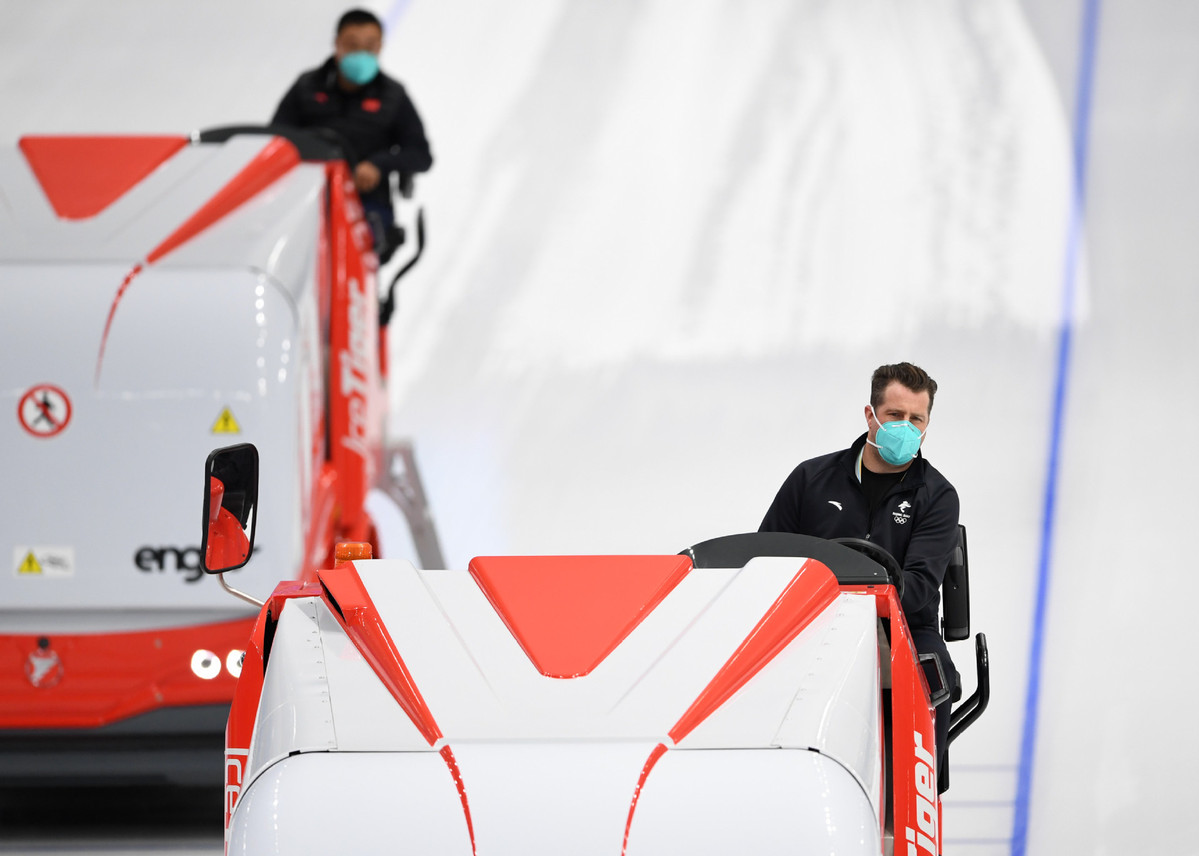 Dropping the puck
Following the events in October, another landmark venue in Haidian-the Wukesong Arena-will ramp up preparations for its own test from Nov 7-10 at a domestic ice hockey tournament.
Four local men's teams, involving 88 players from Beijing, will square off against each other, giving the arena a chance to rehearse transforming from a basketball to ice hockey venue.
Although no international athletes are involved, the test will simulate the same technical and schedule requirements as the Winter Olympics, said venue operation director Chen Shuang.
"We are preparing to test all aspects adhering to the Olympic criteria," said Chen. "The clock is ticking and our work has been progressing smoothly without any delays. We are confident that by the time the puck is dropped next February, the world will enjoy a world-class hockey tournament as exciting as any in the world."
Built for the 2008 Summer Games, the Wukesong Arena boasts compatibility to be switched between a hardwood basketball court and an Olympic-standard hockey rink within six hours, thanks to refrigeration pipelines installed over a decade ago.
The venue operational team is now busy finishing all temporary facilities for COVID-19 prevention and control, public signs and guidance as well as internal decoration, which are expected to be completed by Oct 25, according to Chen.