Grapes grow with skill in high-altitude Tibet
Share - WeChat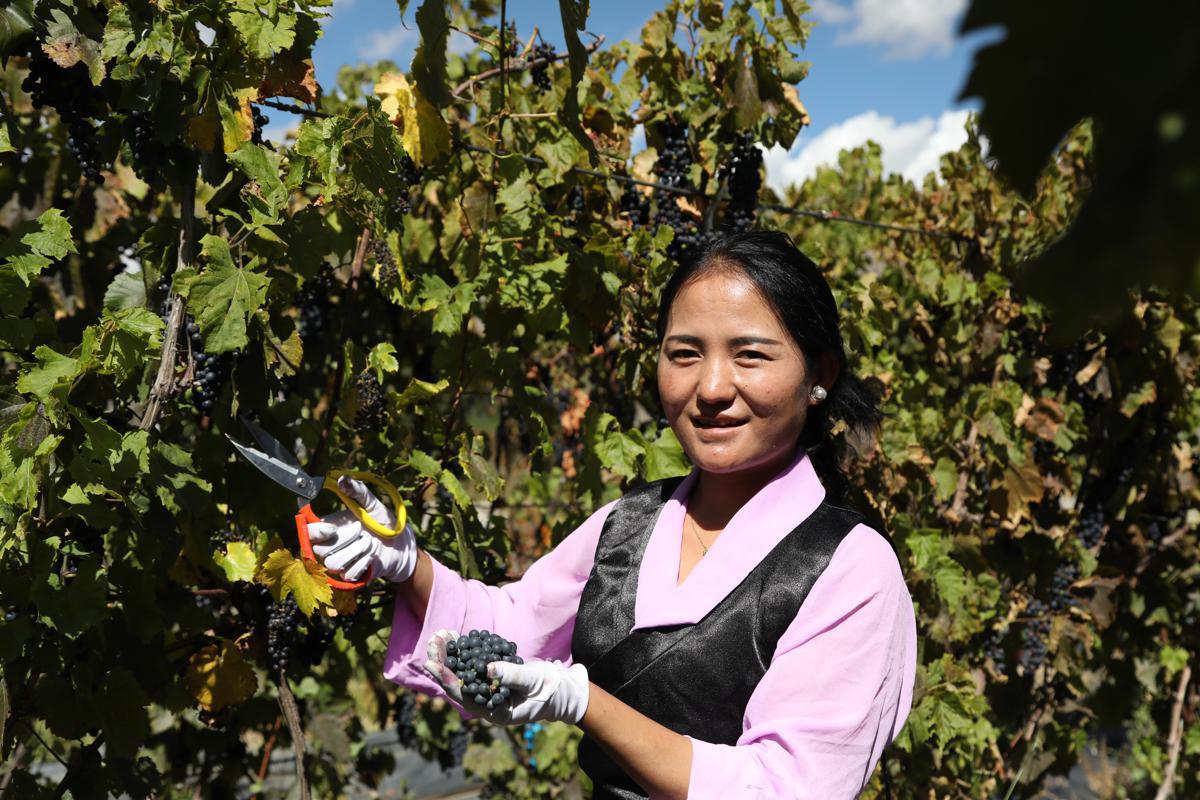 A Tibetan couple have been planting French grapes in Lhasa of the Tibet autonomous region in recent years.
The couple, Hua Sheng, and Lu Sheng, are from Tsakhalo, in Markham county of eastern Tibet, which is famous for its natural salt flats and fruit production.
Unlike most Tibetan people who follow Buddhism and Bon, they are Catholics.
The religion, grape-growing and wine-making skills were transmitted by way of Tibetan Catholic nuns in the mid-18th century by French priests, and the tradition has been passed down.
Lu Sheng learned the skills of grape planting and wine-making from her grandmother, who was a Catholic nun.