Cuba's COVID-19 hospitalization, deaths continue to drop
Share - WeChat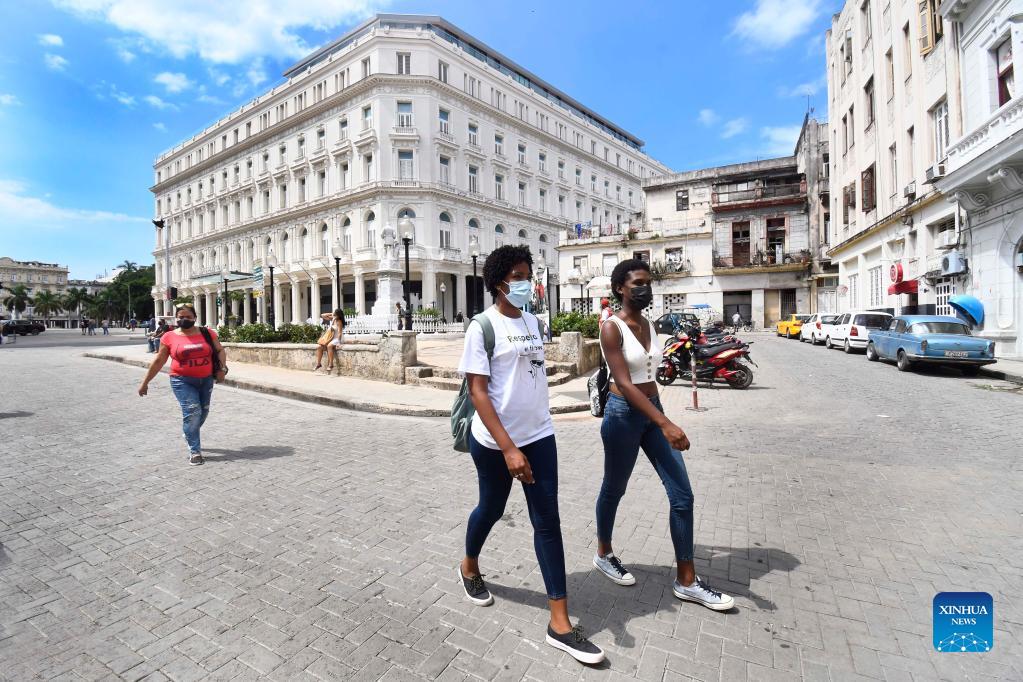 HAVANA - The number of COVID-19 hospitalization and deaths in Cuba continue to decline as the Caribbean nation speeds up its pace of immunization rollout with homegrown vaccines.
Cuba on Sunday reported a total of 3,604 confirmed cases and 39 more related deaths, taking the national counts to 918,383 and 7,851 respectively.
For the past two weeks, the number of active COVID-19 cases on the island have dropped from 34,172 to 16,975, according to official data released by the Cuban Ministry of Public Health (MINSAP).
In addition, the daily COVID-19 deaths across the country have fallen from just well over 60 to less than 40 in a period of 15 days.
The westernmost province of Pinar del Rio, the epicenter of the pandemic, logged 16,333 cases in the last fortnight, followed by the provinces of Camaguey (8,794) and Sancti Spiritus (8,368).
Francisco Duran, national director of epidemiology at the MINSAP, said that the highest COVID-19 transmission rates have been reported in the central region of the island nation.
"We must not leave the guard down despite the mass vaccination campaign," he said, adding that the Cuban people is bringing the sanitary emergency under control.
By November, Cuba expects to vaccinate more than 90 percent of its 11 million population, including children and adolescents aged 2-18.
So far, more than 6 million people, or about 62.5 percent of the country's population have been fully jabbed with three doses of domestic COVID-19 vaccines, according to the MINSAP. And more than 22 million doses of Soberana 02, Soberana Plus and Abdala vaccines have been administered all over the country since the rollout started last May.
Cuba has recorded 35,906 confirmed cases and 365 deaths so far in October, with 313 patients in intensive care units.
Nationwide, the Cuban government continued to ease COVID-19 lockdown restrictions with the gradual reopening of schools, restaurants, cafeterias, beaches and gyms.
Additionally, the Caribbean nation will no longer demand a COVID-19 polymerase chain reaction (PCR) test upon arrival and COVID-19 vaccination certificates issued abroad will be accepted by customs authorities from Nov. 15.