Documentary follows young HK entrepreneurs and their lives in Chinese mainland
Share - WeChat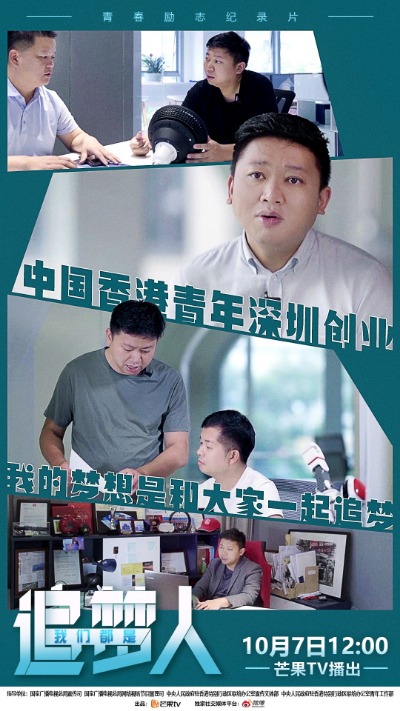 A documentary which follows the daily lives of 10 young people who traveled from Hong Kong to the Chinese mainland to start their own businesses aired on the video-sharing platform Mango TV this month.
The documentary, named We Are All Dream Chasers, aims to present the real stories of these Hong Kong entrepreneurs in different industries in Beijing, Shanghai and Guangdong province, showing how these people combine their personal growth with the country's development and commit themselves to the construction of their homeland.
On one hand, it shows the favorable policies and business environment these people enjoy on the Chinese mainland. On the other, it also leads the audience to witness the ups and downs experienced by these young people.