'The Battle at Lake Changjin' leads Chinese box office chart
Share - WeChat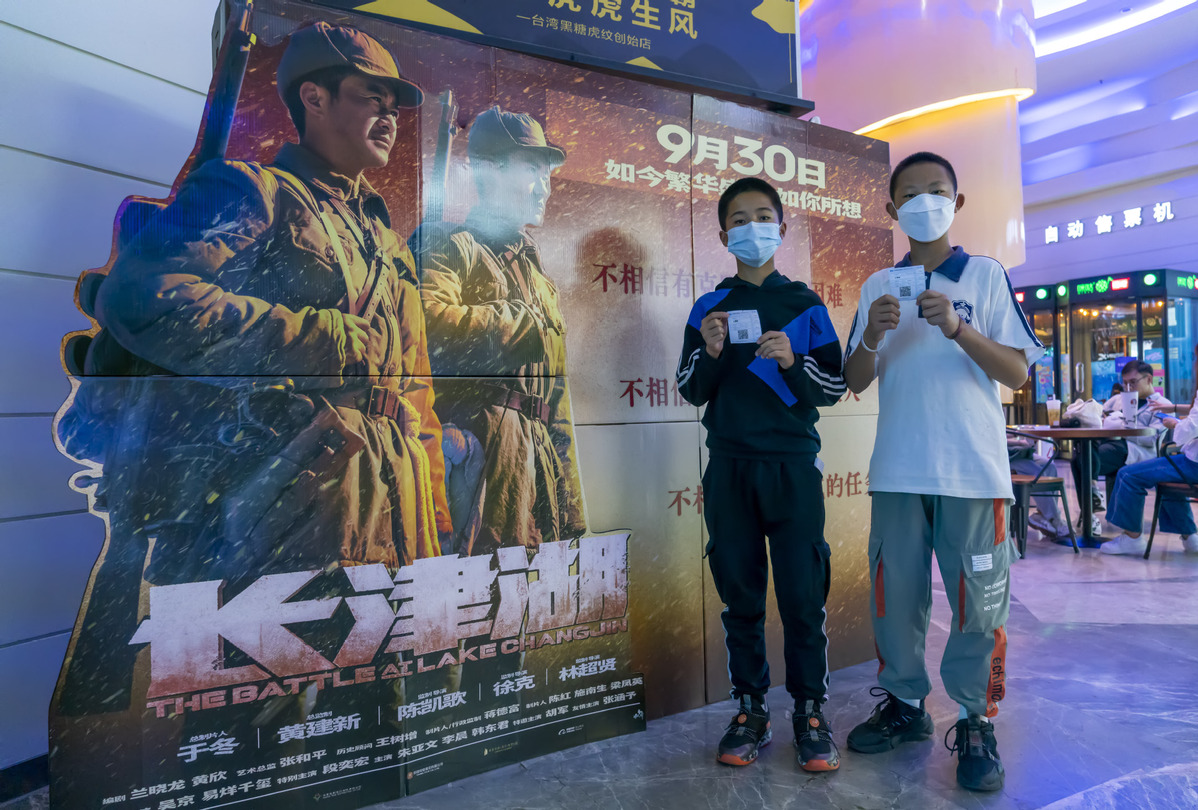 Historical epic "The Battle at Lake Changjin" topped the Chinese mainland box office on Saturday, data from the China Movie Data Information Network showed Sunday.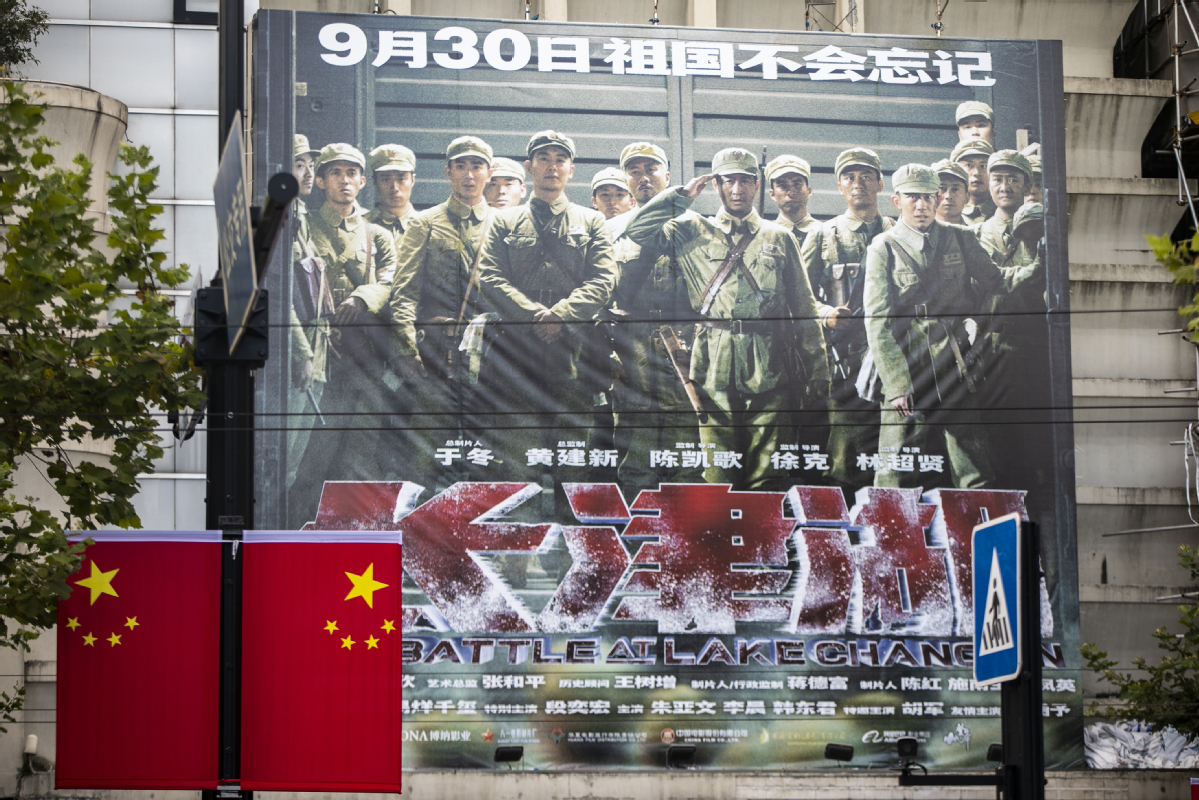 Co-directed by Chen Kaige, Hark Tsui and Dante Lam, the film ended its third day of screening with over 433 million yuan (about $66.77 million).
Set in the War to Resist US Aggression and Aid Korea (1950-1953) and headlined by Wu Jing and Jackson Yee, the film tells the story of the Chinese People's Volunteers soldiers fighting bravely under freezing temperatures in a key campaign at Lake Changjin, or Chosin Reservoir.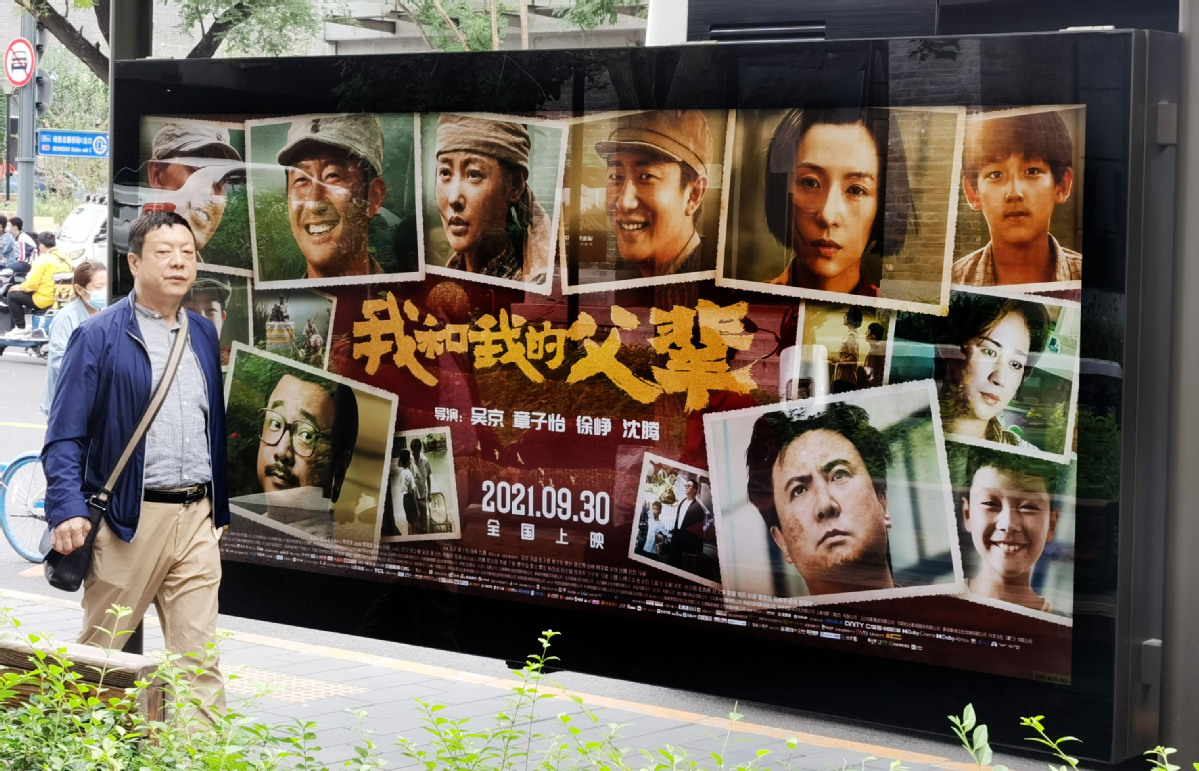 It was followed by patriotic anthology "My Country, My Parents," which ranked second with a daily box office of 161.58 million yuan.
Chinese animated film "Dear Tutu: Operation T-Rex" pocketed 7.67 million yuan on Saturday, ranking third.
During the National Day holiday, 13 films are being screened with a wide range of themes from history and war, romance to cartoon fantasy. Eleven of these 13 films are made in China.