Turning the page on Greek myths
Share - WeChat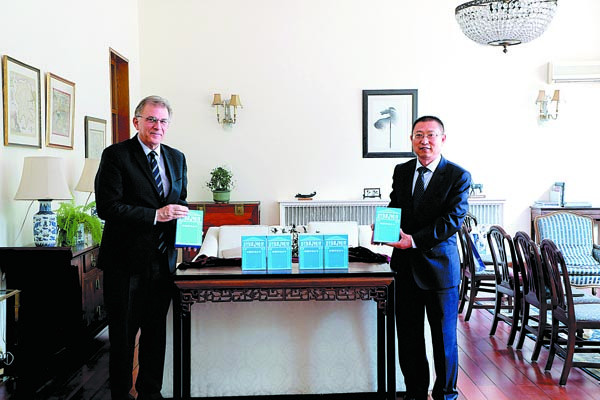 Greek mythology's appeal, or its ability to transfix a reader over the centuries, has not been diminished by the passing of time. The tales of Zeus and Apollo can still fascinate. Both in the East and the West, the enduring drama and tales of morality offer a perspective of the ages. China is no exception and, as if to prove the point, a series of books on Greek mythology was published this year.
The eight-volume Greek Mythology Series was written by a Greek writer, Menelaos Stephanides, and was recommended by the Greek Ministry of Education. It has been published in over 10 languages and has sold over 1 million copies worldwide.
This Chinese edition was published by China Translation and Publishing House, with Peng Ping, professor of Beijing Foreign Studies University, as its main translator.
Greek Mythology Series tells vivid stories about hundreds of gods, people and heroes, showing ancient wisdom and philosophical attitudes toward life and the pursuit of happiness and advancement. Through these myths, the series of books also present their understanding of the origin of the universe, the beginning of human beings and a variety of natural and social phenomena of ancient Greece.